NEC was busy showcasing PC-based high-definition DVD players and recorders at CeBIT.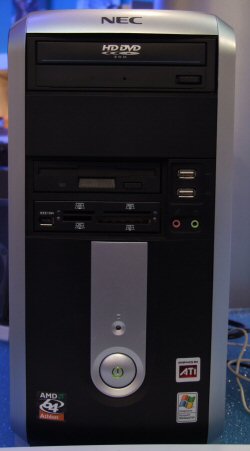 NEC presented the HR-1100 multireader 3-in-1 drive that can play HD DVDs as well as normal DVDs and CDs. The drive uses two lasers - one red for DVDs/CDs; one blue (and of shorter wavelength) for new HD DVD format that can be read at 2x. NEC claims it to be the world's first 5.25in HD DVD drive.

NEC also had its HR-2100 drive on display. It offers HD DVD recording ability on top of the HR-1100's reading ability.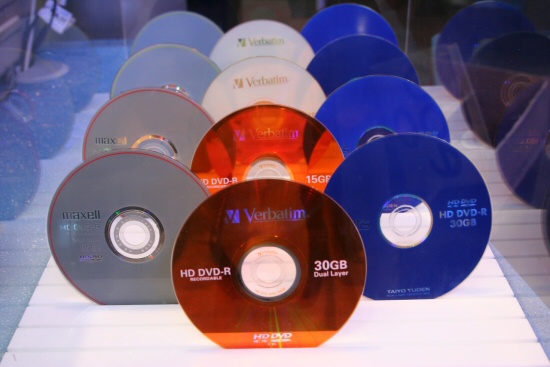 HD DVD discs aren't just paper-talk, you know. NEC had various capacities on display. Discs have a nominal 15GB per layer, and the latest discs can pack in 3 layers per side, offering up, potentially, 90GB on a double-sided disc. Blu-ray, HD DVD's direct competitor, currently packs in 25GB per layer, or 50GB on a double-layer disc.