HP has started to tease a next gen VR headset on its own website and via social media. The iconic tech company is aiming to produce a VR HMD with enviable state of the art specs, professing that its upcoming product will be "the new standard in VR." It is easy to pour scorn on such boasts but thanks to the HMD being developed in collaboration with Valve and Microsoft it could indeed be a very desirable product - depending upon price.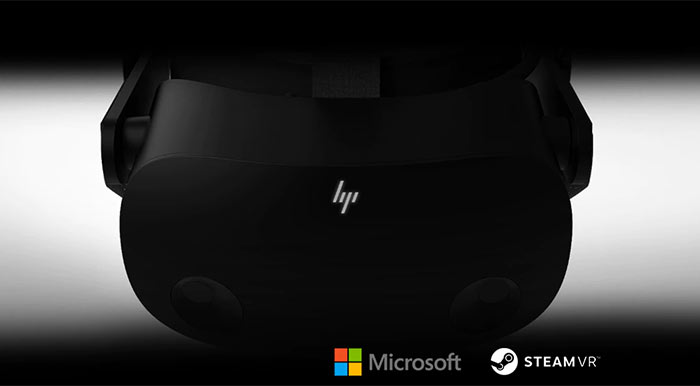 The mystery new headset isn't named in the teasers, however one can see in the official website URL that it is currently being referred to internally as the 'Reverb G2 VR headset'. This makes it the sequel to the original HP Reverb which was part of Microsoft's Mixed Reality launch lineup and stood out from the pack thanks to its high resolution screens.
The new design shares some traits to make it look similar to its predecessor - such as evidence of built-in Windows Mixed Reality tracking cameras. It is being teased as a premium solution though, so it may be priced nearer to Valve's Index ($999), rather than the likes of the Oculus Rift S ($399). In its limited publicity so far, HP seems to focus on developers and architects, which would imply a higher entry price.
HP says its next gen HMD is "coming soon," which would be welcome if it can fill-in for the Valve Index, for example, which is on 2 months+ backorder due to its popularity as the best platform for enjoying Half-Life: Alyx.