Microsoft has patented an upgraded 'digital inking device' that could be in line to become the next Surface Pen. In most of the patent drawings the new stylus looks like a chunky builder's pencil, and on one of its slab-like sides is a recessed OLED touch display with many potential uses put forward.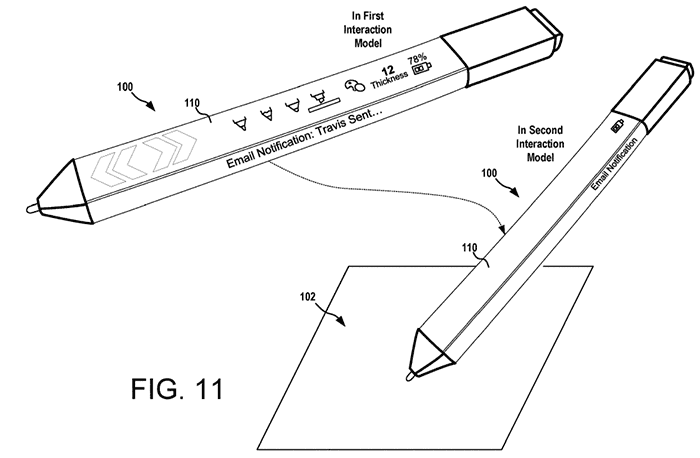 Apple has its contextual Touch Bar, as it steadfastly refuses to bring touch screens to Apple Mac computers. However, Microsoft doesn't cling to any such orthodoxy and the revamped Surface Pen can expand on touch functionality already available on its computers, and much more.
Picking through the lengthy technical description of the new 'digital inking device' in the patent, we can find a number of interesting use cases, some more compelling than others. The greatest utility value might come from artistic applications. For example the pen can display the current nib being used in your creation app, and allow you to change it. In addition to nib profiles ranging from fine to highlighter, there can be a dedicated thickness slider, a colour slider adjustment and more. Of course the pen would continue to offer modern stylus features such as working appropriately depending on nib pressure sensed, and angle (grip) to nib application. The display can adapt contextually depending on applications / tools in applications selected.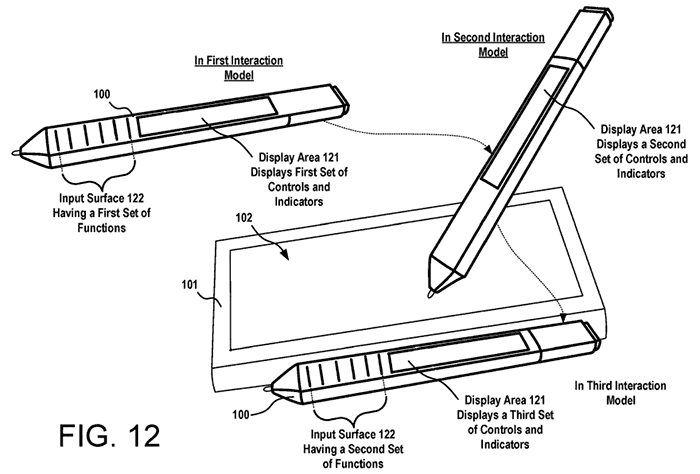 Outside of artistic pursuits we see that the pen can offer various notifications. Microsoft shows the pen has a battery indicator in most illustrations. Some images show a status screen on one of the narrower edges of the pen, where an email notification is displayed with a possible scrolling summary of the topic or content. Gestures can be supported in apps and the OS. A fingerprint authentication system might be built-in too.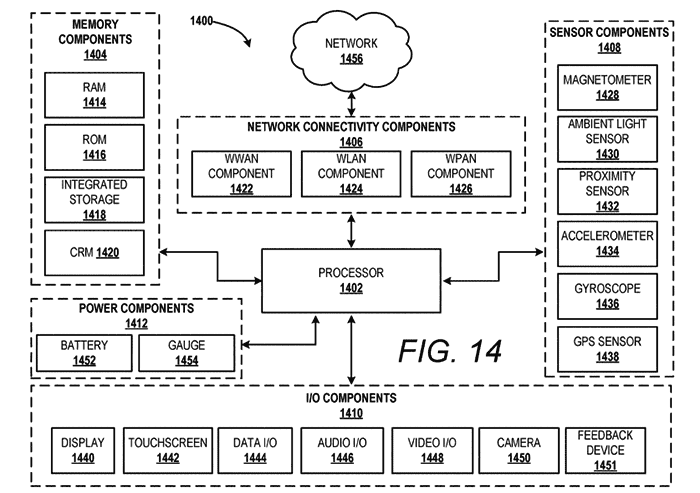 Microsoft's components breakdown shows that this upgraded 'digital inking device' is almost a computer in its own right with processor, RAM, ROM, storage, networking, display and audio-visual I/O. If produced I'm sure someone would port DOOM to it, or at least some Nintendo Game & Watch games, eventually. Does such a stylus appeal to any HEXUS readers?
Source: USPTO (PDF link) via Windows Latest.