Razer has introduced the Kraken X wired gaming headset. The firm highlights the appeal of this headset as offering an ultra-light build (250g) so that wearers to "game non-stop without fatigue". Furthermore, it features niceties such as 7.1 surround sound, memory foam ear cushions, glasses-friendly eyewear channels, and an adjustable padded headband for an MSRP of $49.99 / €59.99.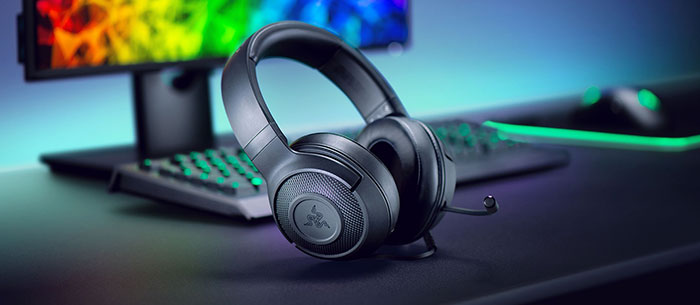 The ultra-light quality of this headset is such that it is "possible to experience complete gaming immersion without feeling like you've got a headset on," thinks Razer. The 7.1 surround sound software for Windows 10 64-bit is claimed to deliver an accurate positional audio experience in games. This feature helps you find direction amongst the cacophony of battle.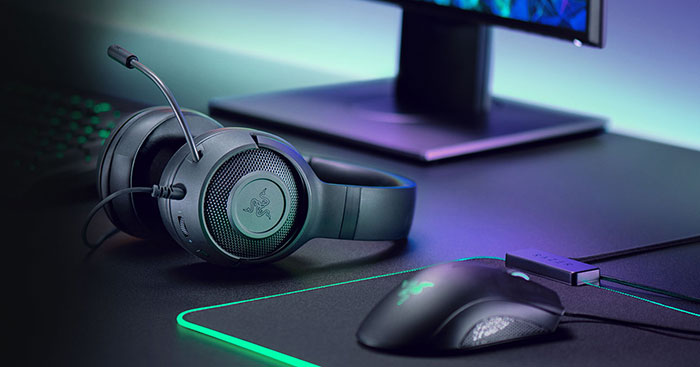 Complementing the custom-tuned 40mm drivers, Razer equips the Kraken X with a flexible and bendable cardoid microphone which suppresses background noise for clear comms. Meanwhile, quick controls are present on the left ear cup; a mic mute button, and a volume wheel.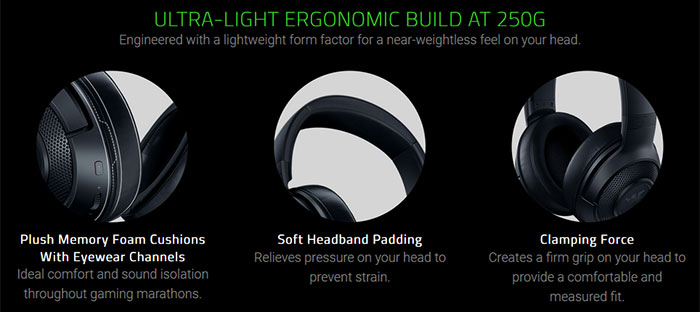 Razer Kraken X Tech Specs
Headphones
Frequency response: 12Hz – 28kHz
Impedance: 32Ω @ 1kHz
Sensitivity (@1 kHz): 109dB
Drivers: 40mm, with Neodymium magnets
Inner ear cup diameter: 65 x 44mm
Connection type: Analogue 3.5mm
Cable length: 1.3m / 4.27ft.
Approx. weight: 250g / 0.55lbs
I/O: 3.5mm audio jack
Oval ear cushions: Designed for full-ear coverage with leatherette, for sound isolation and comfort
Microphone
Frequency response: 100Hz – 10kHz
Signal-to-noise ratio: > 60dB
Sensitivity (@1 kHz): -45 ± 3dB
Pick-up pattern: Unidirectional ECM boom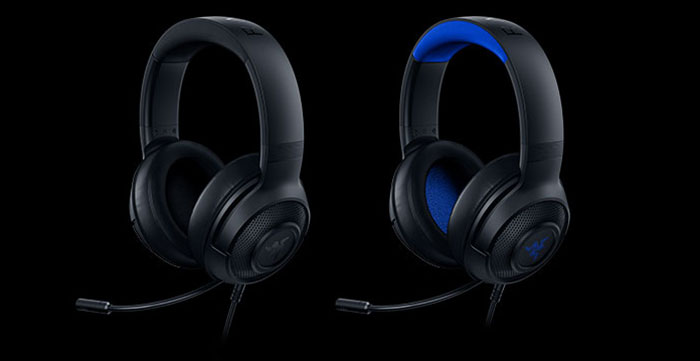 Separate PC and console versions of the Razer Kraken X will be made available via Razer.com from 6th June, bearing the same MSRP of $49.99 / €59.99. The console version is further differentiated by its blue highlights.