Last year at CES 2018, HTC announced the Vive Pro HMD with higher resolution screens, and showed off its wireless adapter. This year, at CES 2019, HTC has just announced an all-new PC HMD called the Vive Cosmos, as well as a precision eye-tracking enabled version of the Vive Pro called the Vive Pro Eye.
HTC Vive Cosmos
HTC has a new PC HMD on the way in the shape of the Vive Cosmos. Details are quite thin on the ground right now. HTC must be just teasing us intending to go forward with a proper launch at a later event.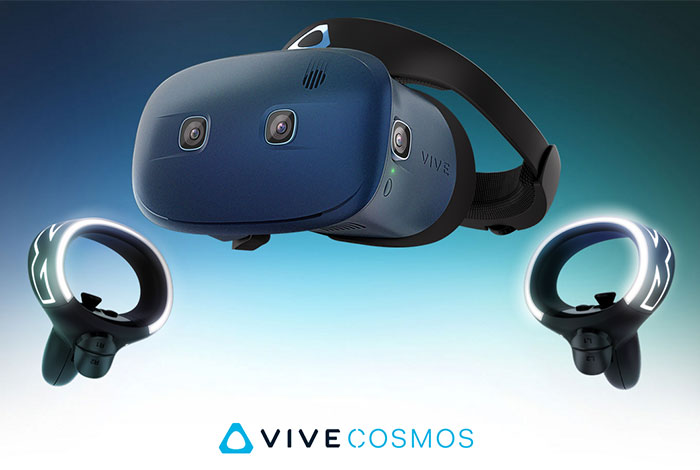 The Vive Cosmos is described as a "new premium PC VR system, and a vision of the virtual future". Users will enjoy "striking graphics, lifelike sound, and immersive experience," says HTC, which adds that the new Vive inside-out tracking system is one of the key attractions for this next gen HMD for PCs (no external base stations required).
In a Tweet, HTC added that the new Vive Cosmos will be extremely comfortable and require minimal setup time. Though it is designed for PCs, in the video teaser you see a smartphone in use for some purpose. In its press release, HTC provides further hints that the HMD has "the capability to be powered by more than a traditional gaming PC".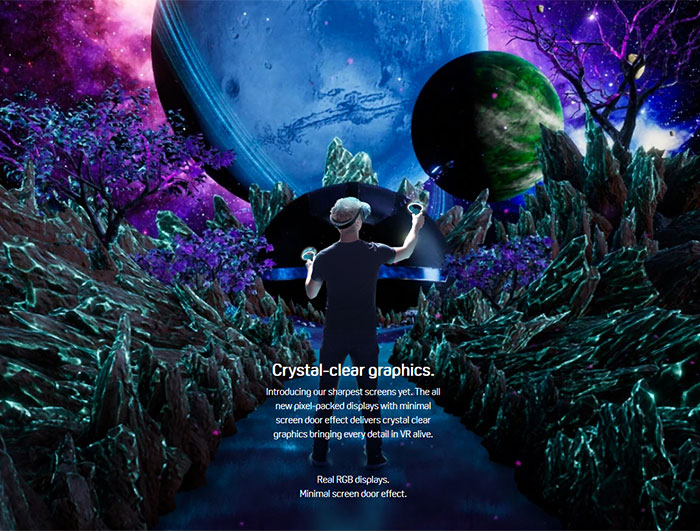 We don't know if the Vive Cosmos will ship ready for untethered use or it will reply on the "ever-increasing suite of modular customizations," mentioned in an email to HEXUS, for such functionality. We don't have pricing indications but reckon the Vive Cosmos will sit somewhere beneath the updated Vive Pro when it comes out.
In a report by RoadtoVR it is claimed that HTC confirmed Vive Cosmos Will Support OpenVR/SteamVR. However, it is noted that the Cosmos is designed to run the Vive Reality System out of the box, instead of SteamVR.
HTC Vive Pro Eye
Pro VR users are being targeted with the release of the new HTC Vive Pro Eye. This takes the Vive Pro and, as the name might suggest, adds eye tracking to your VR experience. HTC explains that the eye tracking takes place via LED sensors located around the lenses inside the HMD.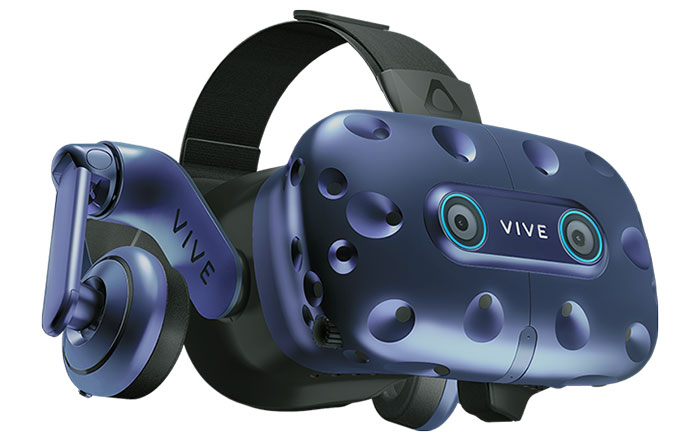 The eye tracking hardware enables new experiences and thus "your eyes are transformed into an intuitive controller and intention communicator, and the results are quickened reaction for games, insightful data collection and much more". HTC adds that users no longer have to point with the controllers, making manoeuvres faster and more intuitive. Last but not least the eye tracking helps allocate GPU time to where your eyes are focussed for sharper images where needed, and conserving GPU power where not.