Roccat has introduced a new premium gaming headset boasting 7.1 high resolution sound, premium comfort levels, and RGB illumination. The new Roccat Khan Aimo RGB gaming headset joins Roccat's RGB LED Aimo Series of peripherals and builds upon the success of the acclaimed Khan Pro.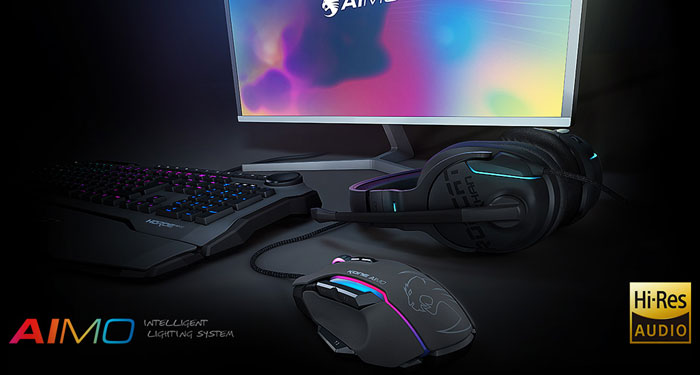 In an email to HEXUS, Roccat highlighted the Khan Aimo RGB's "high quality 50mm drivers capable of Hi-Res audio, a microphone that covers the full vocal spectrum and a supremely comfortable fit". Gaming headsets should offer a good degree of robustness and Roccat says the Khan Aimo is "built tough". Within its construction Roccat has used stainless-steel sliders, and other durable materials. However, it is still built for comfort with memory foam earcups combined with comfortable headband padding, and the whole package weighs in at only 275g. On the topic of construction this headset provides easy intuitive controls including volume, surround control, mic auto-mute on the earcup.
Of course sound quality is paramount for any headset, and Roccat says this neodymium driver equipped unit can pump out sound up to 24-bit at 96KHz via its integrated USB sound card. Furthermore, its high-end driver units are said to "offer amazing virtual 7.1 surround sound, placing the gamer right at the centre of the action, improving immersion in-game as well as the ability to pinpoint enemy locations". Users can disable virtual 7.1 to enjoy simple stereo audio too.
The mic equipped with the Khan Aimo RGB is referred to as a 'Real-Voice Mic' and is claimed to produce clear and natural voice input. Passive noise cancellation helps you get through, even in noisy environments.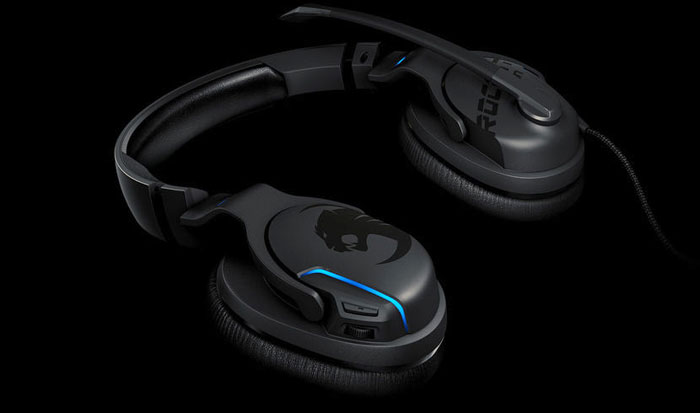 Roccat Swarm software allows the user to set up the Khan Aimo RGB lighting effects to harmoniously complement their gameplay, and sync with other Aimo peripherals. Swarm can also be used to choose between many different equalizer modes and editing audio profiles to suit.
Here in the UK the Roccat Khan Aimo RGB gaming headset is available immediately at £119.99. The press release HEXUS received said that it would be available soon in the US at $119.99.