Razer has announced a new mouse aimed at portable productivity and gaming, or as Razer puts it, 'spreadsheets and headshots'. The new Razer Atheris is claimed to be "the ultimate wireless notebook mouse with the world's longest-lasting battery life, and lag-free wireless gaming-grade performance". It's described by Razer as an ambidextrous ergonomic design but I can see side thumb buttons only on the left side of the rodent.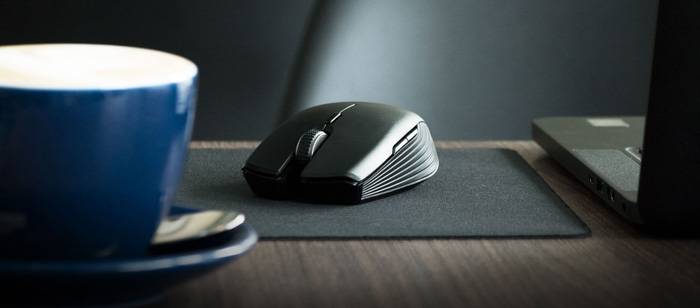 The Razer Atheris connects wirelessly via Bluetooth LE or 2.4GHz Wi-Fi using the supplied optional dongle. If you want to get the best battery life, over 300 hours on 2x AA batteries, you might prefer the Bluetooth LE connection mode. However, for the most reliable, stable connection you will likely use the compact 2.4GHz dongle (which stores away in the mouse for transport) which uses Razer's proprietary wireless Adaptive Frequency Technology (AFT).
Inside, the Atheris packs a 7,200 DPI optical sensor with up to 220IPS / 30G. That's great across multiple high resolution monitors, says Razer. The mouse offers on the fly sensitivity adjustment, as you might rerquire. As mentioned above, the Atheris has two thumb buttons and these make up the total of five independently programmable 'Hyperesponse buttons' available. The scroll wheel is said to be designed to be 'gaming grade' and is tactile. Razer's Synapse software can be used to configure this LED-free mouse.
Product features:
350-hour continuous use on a single pair of AA batteries (On Bluetooth mode)
7,200 DPI optical sensor
Dual connectivity
In-built Bluetooth (BLE)
4 GHz connection with Adaptive Frequency Technology
Ambidextrous ergonomic form factor
Compact and mobile ready (Dongle fits in the mouse, no extra carrying case required)
Five independently programmable Hyperesponse buttons
Approximate size: 99.7 mm / 3.9 in (Length) X 62.8 mm / 2.5 in (Width) X 34.1 mm / 1.35 in (Height)
Approximate weight 66g / 0.14 lbs (Excluding batteries)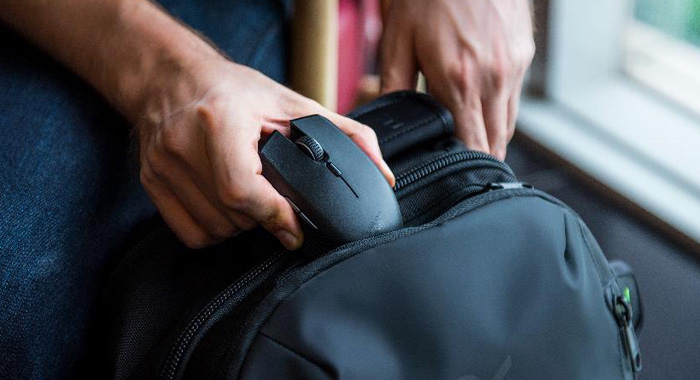 The Razer Atheris is available immediately via the online store at Razerzone.com priced at U.S. $49.99 / EU €59.99. It will become available in stores worldwide from Q4 2017.