Here's another compact mechanical gaming keyboard, this time from Corsair. The Corsair K63 uses the common design strategy of removing the numpad block to create a keyboard with a significantly reduced width. The theory is that this layout gives gamers all the keys they need with a greater, less distant, mousing area. It's also more portable, thanks to its 365mm x 171mm x 41mm dimensions, weighing in at 1.12Kg. Corsair has employed Cherry MX red keyswitches in this design and its per-key LED lighting is red only, presumably to keep costs down.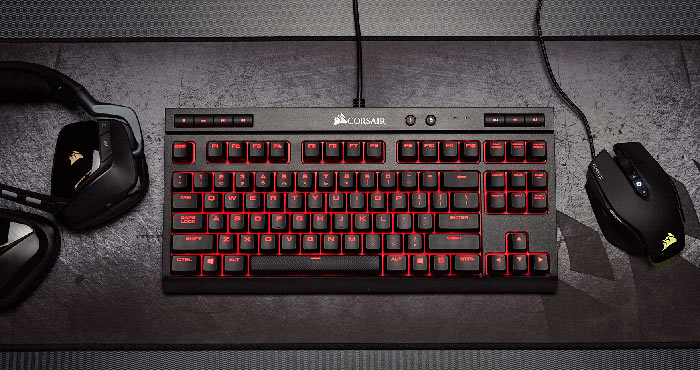 Though Corsair has lopped off the numpad section for being superfluous, it has still included many of the most useful media keys in a small set of buttons above the F-key row. In this row you have media transport controls, volume controls, lighting control and a Windows key lock. Then there are two LED indicators; one for caps lock, another for scroll lock.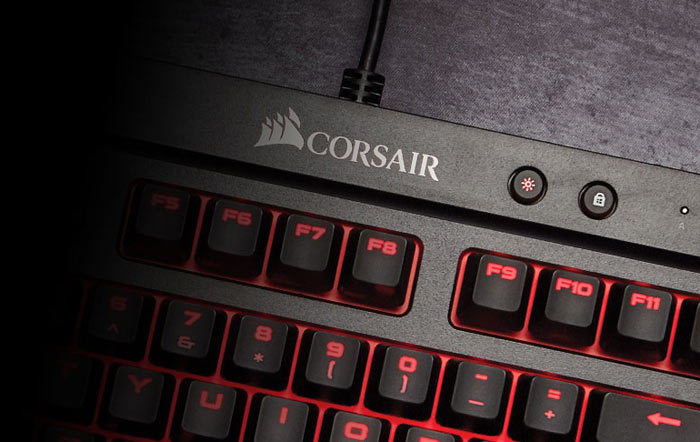 According to Corsair the highlights of its new K63 tenkeyless gaming keyboard design are as follows:
100% CHERRY MX Red mechanical keyswitches: Gold-contact CHERRY MX mechanical gaming keyswitches deliver the ultimate performance and competitive advantage.
Per-key red LED backlighting and large font keycaps: Brilliant red LED backlighting enhances the experience with dynamic and virtually unlimited lighting adjustability.
Compact, tenkeyless design: Great for travel, and you'll have more room for your mouse.
Dedicated volume and multimedia controls: Control to adjust media on-the-fly, without interrupting your game.
100% Anti-ghosting with full key rollover: No matter how fast your in-game actions are, your keystrokes always register the way you intended.
The power of CUE: Fully programmable with CUE to assign macros to any key and create dynamic lighting effects.
Windows Key Lock mode: Stay focused and prevent accidental Windows and Context Menu key presses.
The CUE software might be essential for some as this Corsair utility provides a UI to bind macros to the twelve F keys. Its functionality extends to LED lighting control and synchronisation. On a negative note, it appears that the tangle free rubber cable is captive.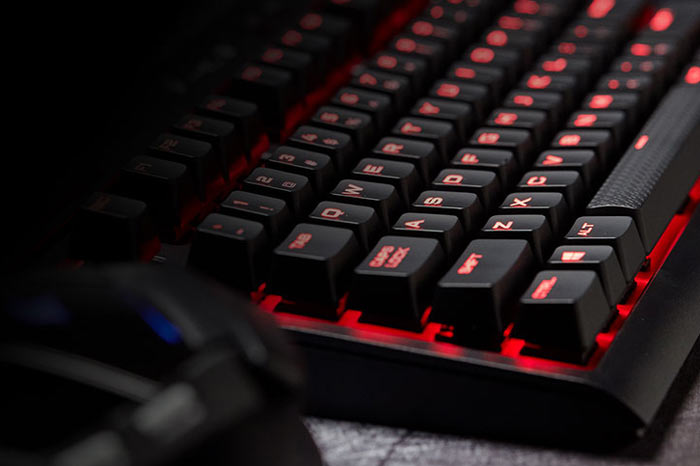 Corsair told HEXUS that the K63 keyboards are available immediately worldwide, and they come with a two year warranty and support. After a quick look around a couple of UK etailers I didn't see any listings but it the official site in the UK suggests an RRP of £80 (In the USA its $80).