Asus is boasting that it "outshines the competition" with its Aura Sync LED lighting platform. HEXUS has reviewed a number of Asus Aura LED enhanced motherboards and graphics cards over recent months. One of the growing trends that component makers are pushing is - not just LEDs on various components - but LED lighting synchronisations across all these components, and your chassis and peripherals.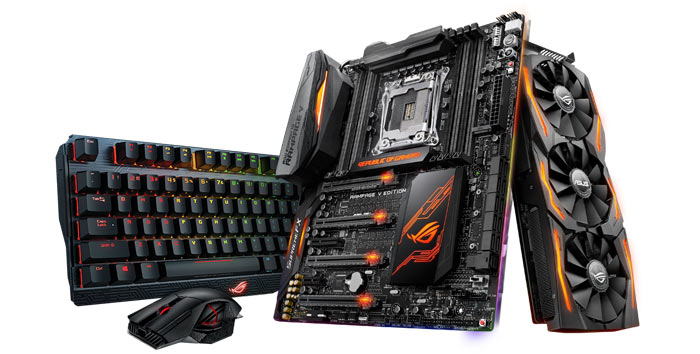 With Asus being one of the most popular suppliers of PC components it's in a very good position to try and gain repeat business by giving customers a reason to buy more Asus components. This LED Aura synchronisation could be attractive if you are into LED lighting and want a fully synchronised, harmonised PC gaming system, for example.
In the video above you see Aura Sync LED systems showcased featuring the recent ROG Claymore gaming keyboard, Rampage V motherboard, Strix Gaming X99 motherboard, ROG Spatha mouse, and various STRIX graphics cards. All these components and more can be controlled via the "easy-to-use Aura Sync software," says Asus.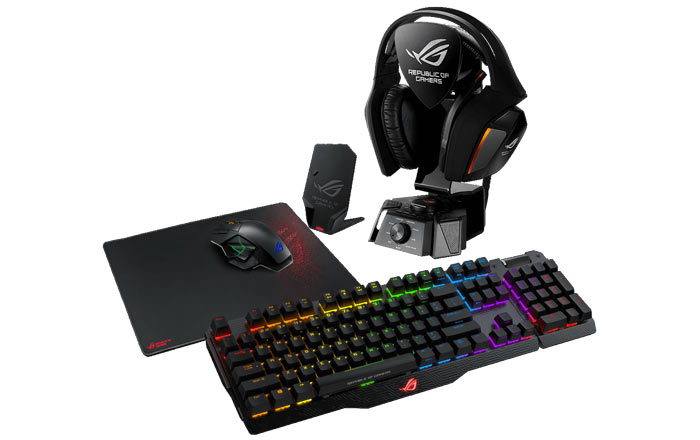 It's good to see that Asus Aura Sync isn't exclusive to Asus branded hardware. Asus has teamed up with some of the best chassis and LED strip makers to provide Aura Sync compatible products. You can see such products from CableMod, In Win, Deepcool, NZXT, BitFenix, Phanteks, EKWB, and SilverStone. Many more products with Aura Sync are promised for the coming few months.
To promote its Aura Sync kit Asus has launched a global campaign, and contest, with Aura-themed prizes. PC users can win prizes by submitting the best Aura Sync-inspired photos and videos, at least one of which must also be shared on social media tagged #ASUSAura. You don't necessarily need to own any Asus Aura kit yet to enter the competition. For more info, please check out the competition site.