Researchers at University College London (UCL) have designed an optical receiver which has the potential to dramatically reduce the cost of deploying fast fibre connections to homes. "The innovative technology will help address the challenges of providing households with high bandwidths while future-proofing infrastructure against the exponentially growing demand for data," claims the UCL news blog.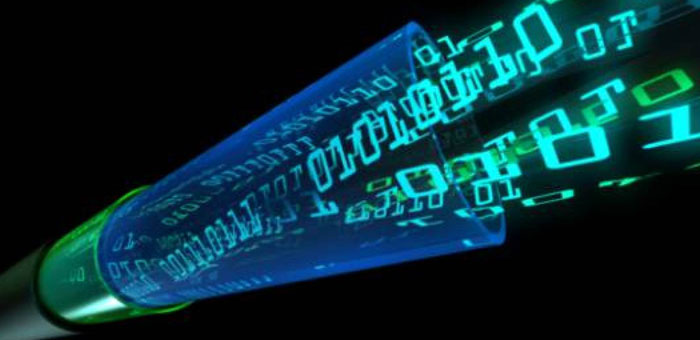 The UCL innovation targets the so called 'last mile' which is dominated by copper wire connections as "the optical receiver needed to read fibre-optic signals is too expensive to have in every home," according to the researchers. It is envisioned that the last mile will become a major bottleneck in user data demands if technology can't be put in place to replace the copper wiring. Copper technology maxes out at 300Mbps but the UCL team's simplified optical receiver, that could be mass-produced cheaply, can help facilitate home speeds of up to 10Gbps.
Fibre-to-the-home (FTTH) broadband adoption is less than one per cent in the UK due to the costs involved, while densely populated tech economies like Japan and South Korea have FTTH to about 50 per cent of home broadband connections. UCL's solution is said to be a likely answer to the cost problem as it "retains many of the advantages of the conventional optical receivers typically used in core networks, but is smaller and contains around 75-80 per cent fewer components, lowering the cost of manufacture and maintenance".
The next step for the researchers is to investigate the 'laser stability' of the receiver. This is said to be an important step prior to commercialisation, and the team sound confident that their design should make it through these tests. "It is so exciting to engineer something that may one day be in everyone's homes and make them a part of the digital revolution," enthused lead researcher, Dr Sezer Erkilinc, UCL Electronic & Electrical Engineering.