A new easily integrated chip designed by Ethertronics promises to boost Wi-Fi and 5GHz range and throughput. The EtherChip EC482 uses the almost magical sounding 'Active Steering' technology to help the wireless signals "navigate multiple walls and ceilings which often separate a router from a Wi-Fi device," reports Phys.org. Ethertronics is a well established company and you might already own one of the billion devices, including many Samsung Galaxy devices, featuring the firm's components.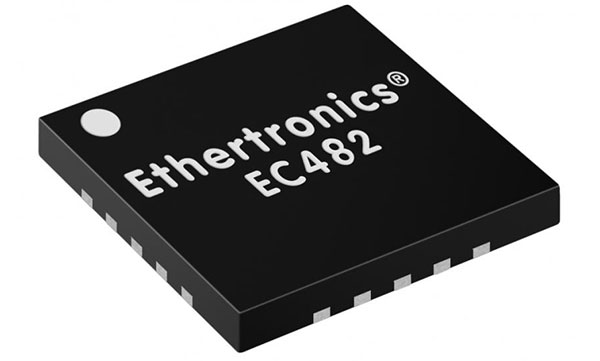 On Tuesday the San Diego-based company announced the new component. It says that the new chip can easily be integrated into a variety of connected devices such as access points, set-top boxes, Wi-Fi clients, Wi-Fi extenders, wearables and IoT devices. In basic terms the new communications chip should help to provide stronger and more thorough home coverage without the need of extenders and extra APs.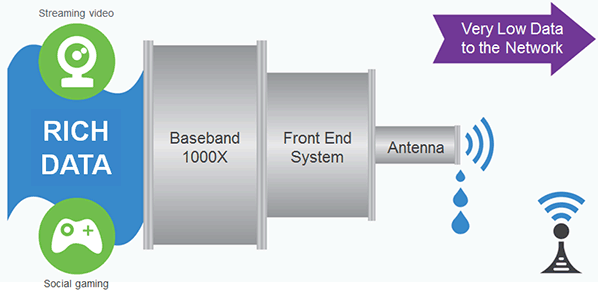 No Active Steering tech
So how does 'Active Steering' technology work? The EC482's on-board processor monitors RF link performance and generates unique radiation patterns optimised for up four separate devices on your wireless network. With newer 802.11ac Wave 2 routers the multiple antennas can each offer an optimised device signal. An additional benefit of the technology is that it is able to "null out interfering sources," to improve communication further.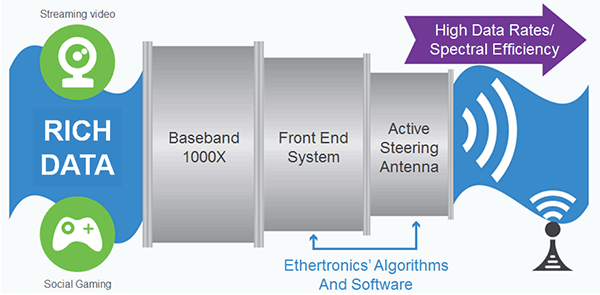 With Active Steering tech
Ethertronics Chief Scientist, Jeff Shamblin, said video streaming in your home could be one of the biggest beneficiaries of the new system. GigaOm reports that, in Ethertronics' own throughput tests done on the fringes of a network reception area, a 20 to 45 per cent improvement in throughput was observed.
The Ethertronics EtherChip EC482 and associated 'Active Steering' solutions will be on demonstration at the MWC 2015 in Barcelona next month. Chips are expected to hit mass production in Q2 this year and bulk costs of the chips to be a little over $1.50 each.