A team of engineers from the University of Washington have created wireless devices which can interact with other wireless devices and each other yet require no batteries or wires for power. The devices use 'ambient backscatter', the TV and cellular transmissions that already surround us, and reflect or absorb these waves to exchange information. It is thought that such devices could bring us another step closer to 'the internet of things'.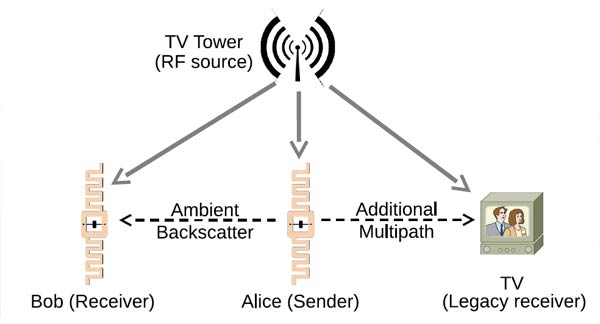 To test their theories, on batteryless ambient backscatter powered devices, the Washington University team built unpowered devices that could demonstrate the wireless exchange of information. You can see example devices in action the video below, along with a brief outline of how they work and what they are capable of.
The key to the technology is that ambient RF signals are used as both the power source and communication medium. Ambient backscatter devices, unlike traditional RFID devices, don't require powered reader devices within their network.
Lead researcher Shyam Gollakota, a University of Washington assistant professor of computer science and engineering, explained "We can repurpose wireless signals that are already around us into both a source of power and a communication medium." He foresees a wide range of uses for the technology in the future, "It's hopefully going to have applications in a number of areas including wearable computing, smart homes and self-sustaining sensor networks."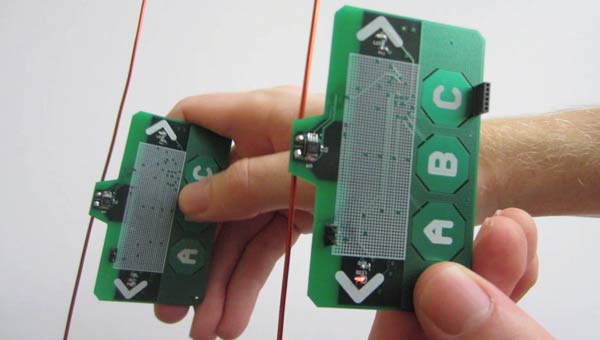 Forming a network from thin air
These 'ambient backscatter' powerled devices could be inserted or built into many everyday objects to form an unpowered network which can communicate and interact. As an example sensors built into a road or rail bridge could send an alert if a crack occurred. The sofa could send an alert to your smartphone that your bunch of keys was left upon it. Also, as you saw in the video, devices powered by ambient backscatter can be used to store, interact with and update other information.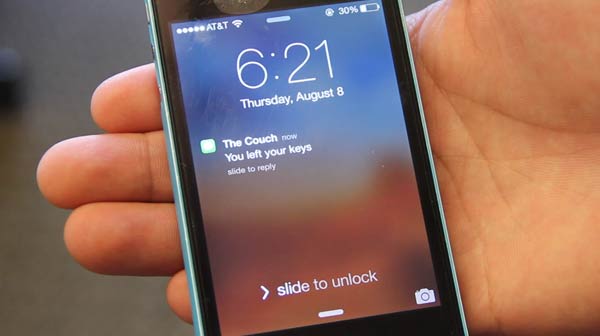 Another interesting application of this tech, as detailed on the University of Washington blog, is as a back-up for devices whose battery power runs out. For instance your cellphone's battery has died but it would be possible to send out intermittent texts using power from ambient RF sources.
If you are wondering about this technology and how it compares to RFID and NFC an important difference is as follows; "Because ambient backscatter avoids the maintenance-heavy batteries and dedicated power infrastructure of other forms of low-power communication (e.g., RFID and NFC), it enables a bevy of new applications that were previously impossible or at least impractical."
You can read more about this new technology on the University of Washington blog and in greater depth in the PDF published yesterday to coincide with the Association for Computing Machinery's Special Interest Group on Data Communication 2013 conference in Hong Kong.