Expectations for Wireless 802.11ac have been growing since this year's CES, with a multitude of firms showcasing their Gigabit wireless hardware for the first time, with aims to release in the second half of the year.
The new standard functions exclusively on the somewhat less crowded, 5GHz spectrum, extending the good practises of Wireless-N with more channels (160MHz), more MIMO spatial streams (up to 8) and high-density modulation, offering, for starters, 1.3Gbps throughput, with the standard theoretically capable of pumping out a whopping 6.8Gbps in the future.
Today, Buffalo announced that it is the first firm to ship a Wireless-AC router, despite a prior announcement from Netgear that it would also be early in shipping a Gigabit wireless router sometime this month. The AirStation WZR-D1800H is being priced at $180 (~£150) and supports all standards, ac/n/a/g/b, with dual-band support for simultaneous use of both the 2.4 and 5GHz spectrums.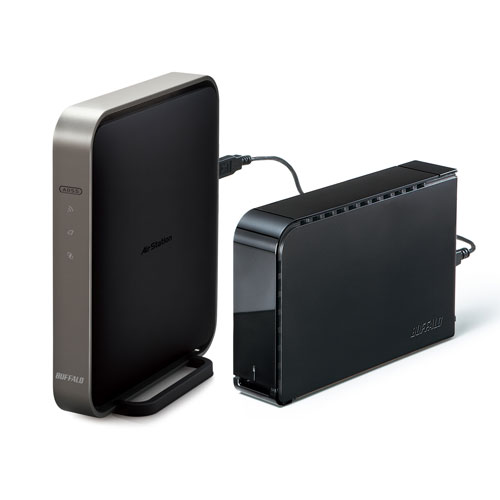 As with most high-end routers, the AirStation features Gigabit wired-Ethernet and a USB 2.0 port to provide affordable NAS and network printing functionality. Buffalo will also be backing the router up with the WLI-H4-D1300 wireless-bridge for those that wish to extend Wireless-AC functionality to existing wired hardware. We're not yet sure of a UK release date but we're expecting to see the new router pop-up in the very near future.