Wireless network specialist, Buffalo Technology has unveiled its AirStation WZR-1750H router, which will operate in the 5GHz space and boast wireless speeds of 1300Mbps.

Due for release in the second half of 2012, the AirStation wireless router uses new 802.11ac technology, also known as 5G Wi-Fi, which claims to be three times faster than 802.11n and deliver interference-free connectivity, faster throughput and broader coverage.

The router will be backwards compatible with IEEE 802.11a/b/g/n standards and come equipped with five gigabit Ethernet ports.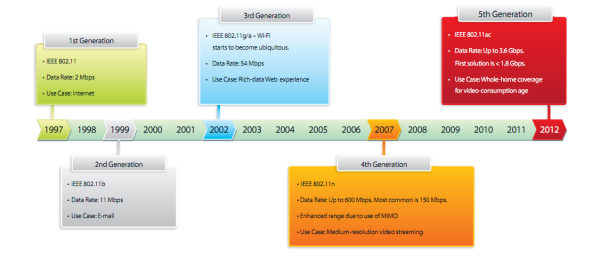 Click for larger image


"

By combining the 1.3 Gbps 802.11ac 5 GHz technology with the existing 450 Mbps 802.11n 2.4 GHz solution, Buffalo provides consumers a no-compromise, future proofed wireless infrastructure for their digital world,

" says Paul Hudson, Sales Director, Northern Europe at Buffalo Technology.

Alongside the Buffalo AirStation WZR-1750H, the North America based manufacturer also plans to release the WLI-TX4-1300H 802.11ac media bridge with four gigabit Ethernet ports for connecting other devices.

The next-generation IEEE 802.11ac wireless computer networking standard isn't expected to be complete until the end of the year, although Broadcom, Redpine and Quantenna Communications all claim they'll have chipsets ready for the second half of 2012.

Want to see the router in action? Check out the video straight from the show floor at CES.