Lenovo has made available a new curved Freesync gaming monitor. AMD helped publicise the new screen with a press release on its own site just ahead of the weekend. The Lenovo Y27f uses a 27-inch VA display panel with a full HD resolution. It sports a curvature of R1800 , which Lenovo describes as 'extreme' and is said to thus deliver a more immersive experience. The refresh range over which Freesync can vary with this monitor is from 48 to 144Hz.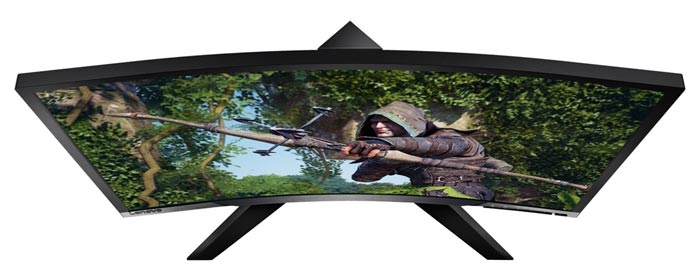 SVP and chief architect of Radeon Technologies Group, Raja Koduri, talked up the new Lenovo monitor for immersive, high framerate, and ultra-smooth gaming. Koduri described the Y27f as "an excellent choice for both casual and competitive gamers." Executive Director of PC Visuals at Lenovo, Li Jun Su, helped explain the appeal of the Y27f to gamers, saying that thanks to its FreeSync technology "along with a fast 144 Hz refresh rate eliminates screen tearing, and minimizes display stutter, input lag and motion blur to display more natural movement".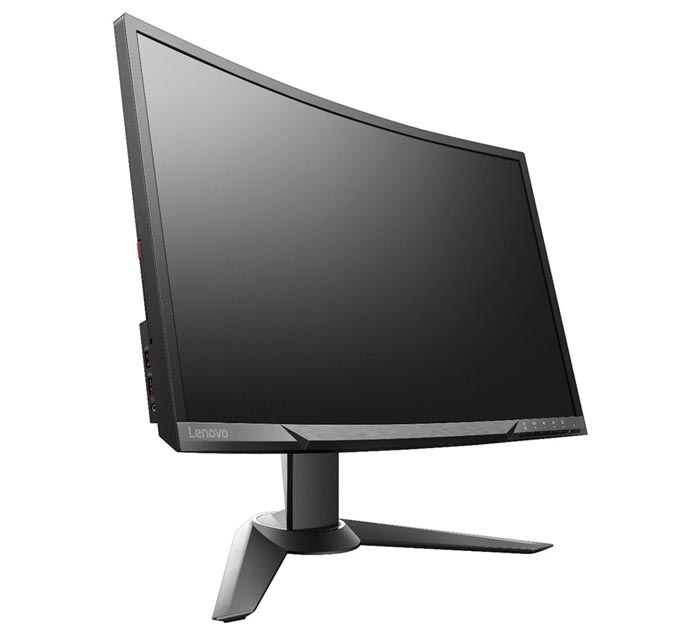 Key features and benefits of the Lenovo Y27f curved Freesync gaming monitor are as follows:
27-inch VA curved panel with resolution of 1920 x 1080 pixels
R1800 extreme curvature for immersive viewing experience
AMD FreeSync technology
48-144Hz refresh rate
178°/ 178° wide viewing angle
4ms response time
3000:1 contrast ratio
Tilt 5/30°, lift and swivel 30/30° stand, or quick release 100mm VESA mounts
HDMI1.4 and DP1.2 connectors
USB 3.0 hub with BC 1.2 provide fast charging for mobile devices
Rotated headphone hook and hidden cable
TUV Eye Comfort Certified
Lenovo Gaming monitor OSD
Lenovo Artery gaming monitor software

As mentioned in the intro this curved gaming monitor is available immediately, in the US at least. It is advertised direct from Lenovo at $399 with shipping within 3 business days. I note that Amazon lists a G-Sync version for $549.47, and a Razer Edition with Chroma Colour for $649.99.