Fireflies are thought to be one of nature's most efficient light-emitting creatures. Researchers have found out that the brightness of the firefly is not solely down to its use of chemicals but has a lot to do with the structure of its chitin 'lantern', so they have looked into how humans could leverage similar structures in OLED displays.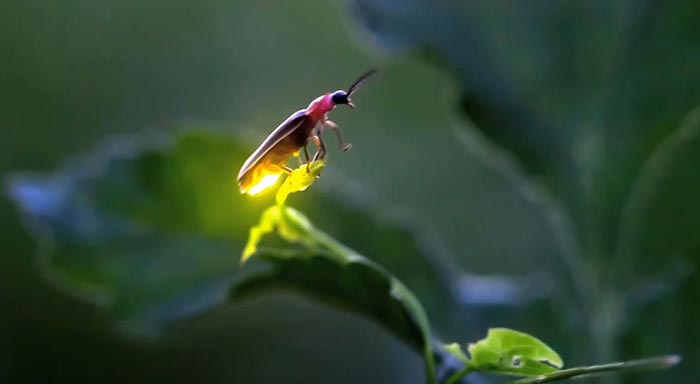 The firefly lantern is not smooth like human made light structures but "is patterned with tiny hierarchical structures," explains Phys.org. These asymmetric inclined microstructures with nanostructures were studied by scientists at the Korea Advanced Institute of Science and Technology (KAIST) who smartly replicated them to create "a bioinspired organic light-emitting diode (OLED)". The result was an impressive 60 per cent increase in the light extraction efficiency and 15 per cent wider angle of illumination.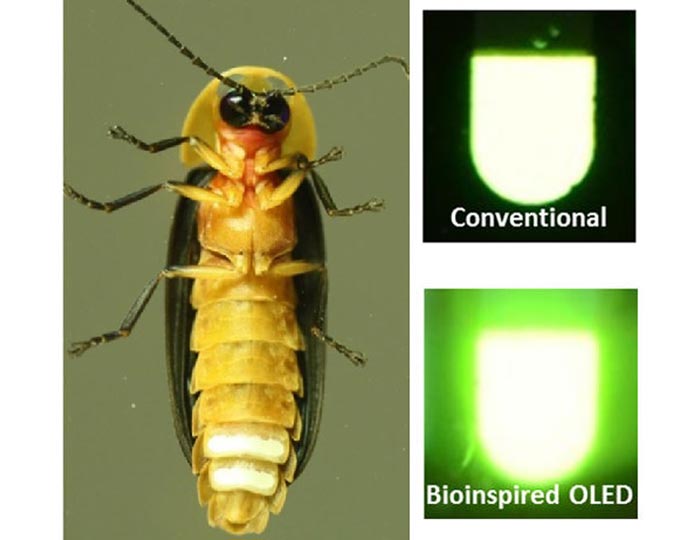 In a communication to Phys.org, project leader Ki-Hun Jeong said "it was clearly revealed that the function of asymmetric and hierarchical structures substantially contributes to the efficient extraction and wide angular illumination of bioluminescent light that would otherwise be entrapped in the firefly lantern." Thus the study has enabled the team of scientists to successfully utilise similar patterned structures to create next-generation OLEDs. Large-scale fabrication of bio-inspired OLEDs can now go ahead and the scientists believe that they offer "a new paradigm for engineering biomimetics for lighting applications".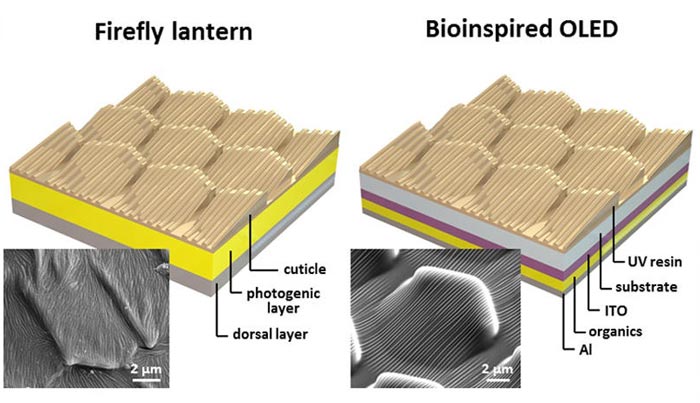 At the time of writing the KAIST team are looking for an industrial OLED partner to commercialise the ideas. Meanwhile work continues in refining these biologically inspired photonic structures.