Today LG Electronics detailed several monitors which it will debut at its 2014 International Consumer Electronics Show booth in Las Vegas come January. The monitors include the UM95, an ultra-wide 21:9 model which will be made available in 34 and 29-inch versions. Also the UM65 and UB65 range will be introduced, both offering 25-, 29- and 34-inch display sizes and 21:9 IPS displays. A new 'Color Prime' (Model 27MB85) monitor will be on show too. Rounding off its new offerings LG will be exhibiting the new Real 4K (Model 31MU95) monitor.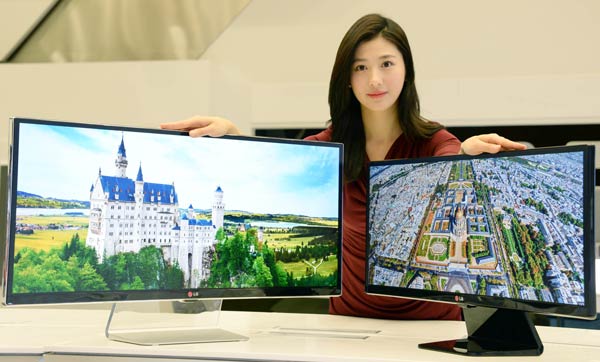 LG's previous forays into UltraWide 21:9 have proved successful so the firm is now building more than one range of monitors with this ratio, which provides expansive views to users. "LG IPS 21:9 UltraWide series was originally developed as user-centric PC monitors to enhance the computing experience, for both work and play," said Hyoung-sei Park, head of the IT Business Division at LG Electronics. "Our 21:9 aspect ratio monitors has proven to be a critical and commercial success and we forecast this market will continue to grow."
The new UM95 monitors are said to be designed for speed, employing modern connectivity and interfaces. LG has furnished this range with Thunderbolt 2 support, great for viewing and editing original 4K video. Also these monitors can be used via their built-in DisplayPort 1.2 connections. The UM95 range, available in 25-, 29- and 34-inch 21:9 display sizes also offer a "superior screen," and should appeal to "gaming enthusiasts, film buffs and graphics professionals alike". The monitor's colour accuracy is calibrated using LG's 'True Color Finder' and is capable of reproducing 99 percent of the sRGB color palette.
The UM65 series offer the same screens as the UM95 monitors detailed above but in a 'leaner' more economical product, says LG. Perhaps the advanced features and interfaces of the UM95 aren't so important to you so you can save money by choosing a UM65 model. Also LG are introducing the UB65 range for businesses which utilises a special workplace productivity enhancing ergonomic stand.
All the above new ranges use LG's 21:9 IPS panels and LG enhances them with multitasking functions such as 4-Screen Split and Dual Link-up. The entire range sport HDMI and DisplayPort connections and are also Mac compatible.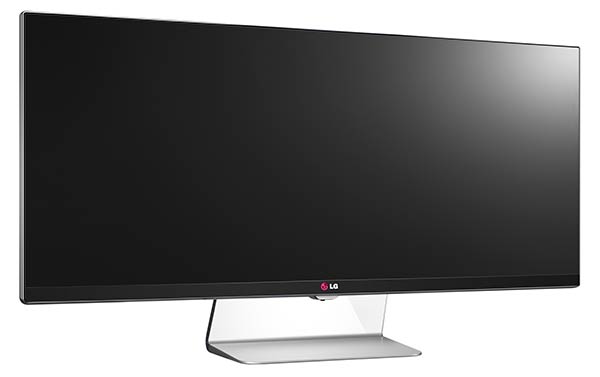 Providing professional-level colour accuracy the Color Prime 27MB85 monitor utilises LG's True Color Pro calibration software, giving it the ability to express 99 percent of the Adobe RGB colour space. LG is aiming this Thunderbolt 2 equipped monitor at photographers, video editors and associated industries.
Last but not least LG has also teased us with some scant details about a 31-inch 4K monitor that will be shown at the CES in January. The 31MU95 offers a 4096 x 2160 pixel screen resolution. This monitor is "hardware calibration ready" and aimed again at creative industry professionals especially those in the design and film editing fields.