EIZO Corporation of Japan has launched the FORIS FG2421 monitor, aimed at gamers. This new LED backlit monitor features 'Turbo 240', a response time of less than 1ms, low input lag and gaming preset modes developed in collaboration with professional e-sports teams. EIZO also notes that the screen's contrast ratio makes it easier to spot enemies lurking in the shadows.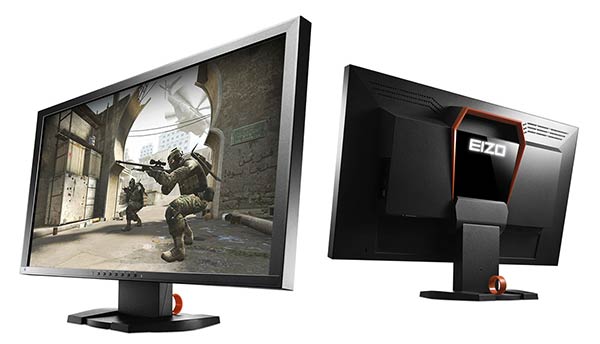 EIZO is better known for design professional, air traffic control and medical screen technology and looks like it has done far more than a repackaging job to come up with this new gaming monitor. With the right supporting components this monitor should enhance your gameplay to provide "the smoothest image display available on a gaming monitor." The firm reckons the FORIS FG2421 is ideal for first-person shooter, racing, fighting, and other fast-action genres.
Gaming focussed features
Turbo 240 is one of the headline features of the FORIS FG2421 and EIZO has prepared a white paper explaining the advantages of this functionality in some depth. In summary however, Turbo 240 doubles the input signal from 120fps to 240fps and blinks the backlight of the screen to insert a black screen. This kind of impulse-type display has a property of making it very hard for any user to perceive any motion blur.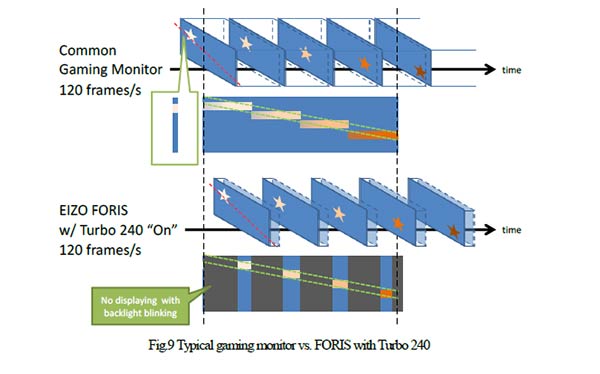 The use of customised colour modes and profiles adapted for gaming is another feather in the EIZO's gaming cap. Two presets for FPS and RTS are already built into the monitor setup. Screenmanager Pro for Gaming is bundled with the monitor and gaming presents from pro gaming and e-sports teams can be easily downloaded and used by owners of this monitor. The software is adaptable and you can build and save your own presets too.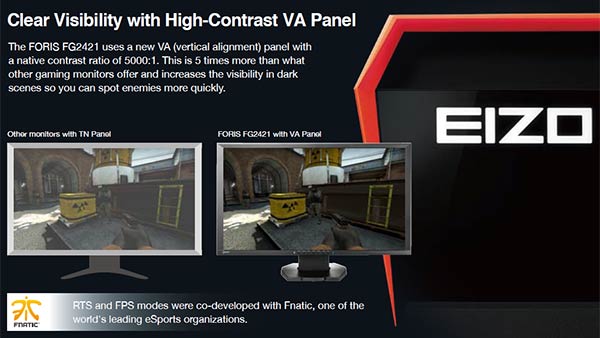 EIZO informs us that the FORIS FG2421 uses a new VA (vertical alignment) panel with a native contrast ratio of 5000:1. "This is 5 times more than what other gaming monitors offer and increases the visibility in dark scenes so you can spot enemies more quickly," according to the promotional literature.
Looking at ergonomic considerations the monitor has a built in ambient light sensor to help reduce eyestrain and the monitor stand offers a good degree of adjustment as you can see from the full spec list below.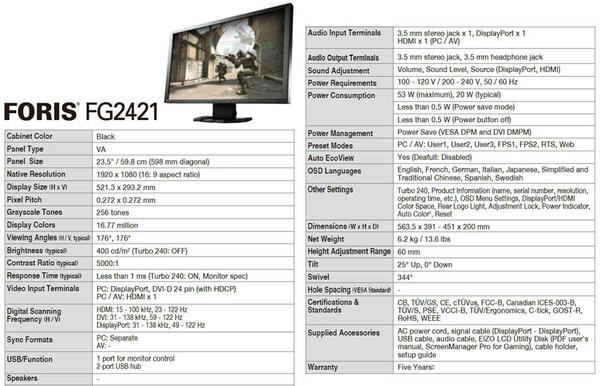 click to zoom in