3M makes huge number of things, but you'd probably associate them mostly with plastics, post-it notes and Scotch tape. However, the company also does a lot of work on multitouch panels and was out at CES displaying some of its latest technology.
The most impressive thing about the panels that were on display was the sheer number of simultaneous inputs that they could register. According to the rep that we spoke to, the Projected Capacitive Technology (PCT) in these screens had been certified by Microsoft to be able to detect up to 30 points of contact in Windows 7.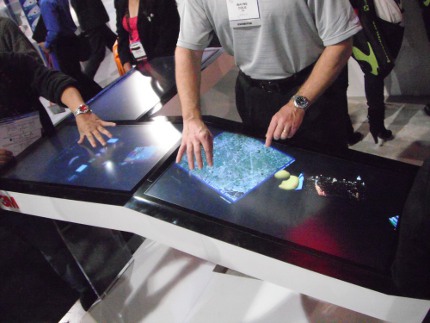 However, in reality they could handle closer to 50 simultaneous inputs before losing accuracy. Naturally we had to put this to the test, and after we ran out of fingers, we tried putting our whole hands onto one the screens. Doing this, the onscreen readout picked up more than 50 discrete points of input before it started to get confused.
So what good is all of this touch tech? As well as a number of large screens that were set up to let several people manipulate photos and maps at the same time, 3M had engineered a few games to run with a touch interface.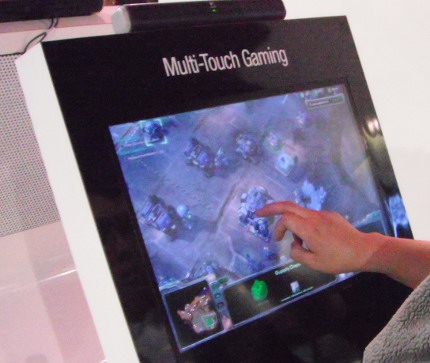 As well as Starcraft 2 - which worked surprisingly well thanks to the accuracy of the detection - there was a copy a flight simulator running with a custom built touch-based interface. Planting all 10 fingers on the display would automatically bring up a UI with simulated joysticks appearing under each thumb.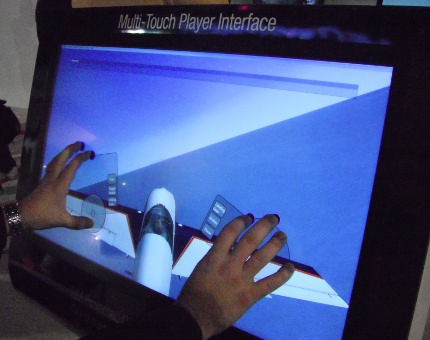 Although it took a little getting used to, the controls were quite intuitive and very responsive. Another nice touch was the fact that the interface would scale depending on how far apart you placed your fingers - or how big your hands are.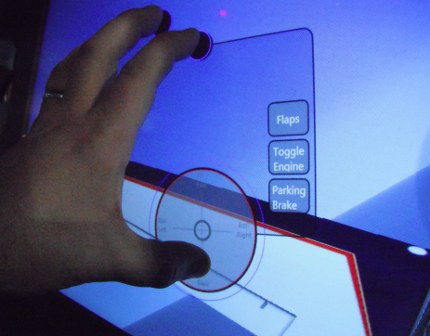 The first monitors using this technology are expected to be released in the first half of this year.