Qualcomm's impressive Mirasol display technology has been doing the rounds for a while now. Unfortunately, not much has really changed since we last saw the tech in September - or even in February - but we did manage to learn a few more details.
For those who aren't familiar with Mirasol, it's a reflective display technology capable of playing back 30fps full-colour video with a miniscule power-draw. In fact, it requires no power to display a static image, much like typical e-ink displays, although the underlying tech is completely different.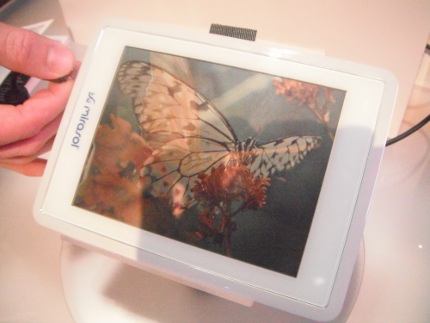 Apparently, it works in a similar way to a butterfly's wings. Microscopic mirrors sit a short distance beneath a piece of glass and can be turned off to show black or on to display a colour. The size of the air gap between the glass and the mirror determines the actual shade and mirrors positioned for red, blue and green are grouped together to form individual pixels.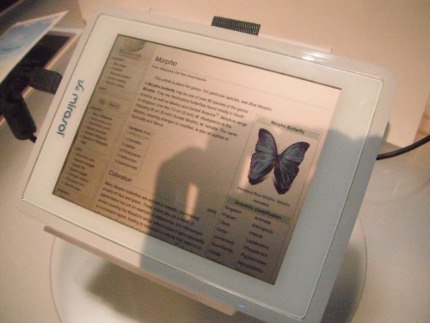 The 5.7in screen on display was the same one that we've seen multiple times before, and sports a 1,024x768px resolution, giving it a pixel density of 223ppi. This is the size that the first generation of devices will be, although there is nothing stopping the technology scaling to larger screens in the future.
Obviously one of the problems with reflective displays is that colours aren't very vibrant, but it's not possible to combine the Mirasol display with a backlight. However, we were told that Qualcomm is working on a front-lighting technique that should work just as well.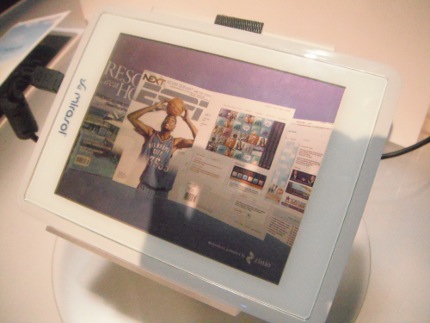 The first batch of devices using this new tech will be 'multi-function e-readers' and should start to arrive in the first half of this year. Other sorts of devices - possibly using larger screens - should start to follow shortly afterwards.