BenQ has today announced nine new LED displays as part of its V Series range.
Described by the Taiwanese manufacturer as "models that lead the competition in slimness", BenQ's new additions measure as little as 14mm thick.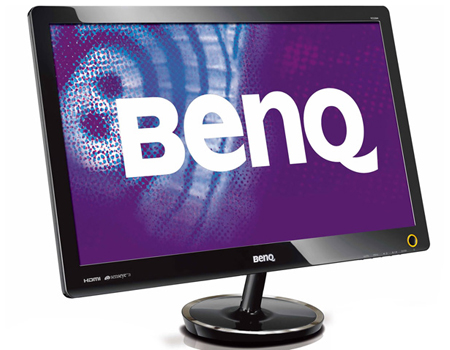 The company's slimmest display - the entry-level V920 - offers an 18.5in display with a 1,366x768 resolution. Further up the scale are the 21.5in (V2220), 23in (V2320) and 24in (V2420) models, all of which measure a cool 15mm thick and provide a full-HD resolution of 1,920x1,080.
BenQ touts a massive dynamic contrast ratio of 10,000,000:1 - but don't get ahead of yourself, the static contrast ratio if just 1,000:1 - along with 250 nits of brightness and a 5ms response time. A fairly standard specification, then, but there are a few added extras - including BenQ's proprietary Senseye Human Vision processing technology - which promises to amplify "image richness, clarity, and depth" - and Senseye 3 preset modes that are said to be optimised for popular applications.
DVI and VGA inputs feature as standard, with HDMI available on "H" designated models and an anti-glare panel available on "P" designated models.
There's no mention of pricing as yet, but BenQ's V Series line will roll out in Taiwan later this month, with a global launch penned for June 2010.