You're not a self-respecting flat-panel manufacturer if there's not at least one OLED TV in the line-up.

OLED-based televisions are the future, boasting incredible contrast ratios, blisteringly vivid colours, and stupidly-slim panels. Thin panels go hand in hand with lower power when compared to incumbent LCDs because OLEDs don't require a backlight; the pixels emit the light themselves.

We've seen prototype OLEDs out for a while now and Sony has released the 11in XEL-1, but at $2,499, it's rather expensive.

Now, LG is coming to market, in June, with a 15in active-matrix OLED display boasting a 1,366x768 resolution, good for 720p. Take a looksie: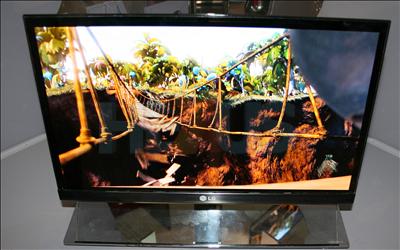 The picture quality is, subjectively, fantastic, looking far more real and rich than CCFL or LED displays.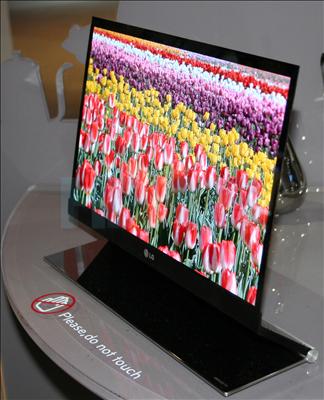 One downside that's plagued the introduction of the technology is the lifespan of the organic materials, but LG's reps reckoned its upcoming AMOLED TV is good for around 20,000 hours.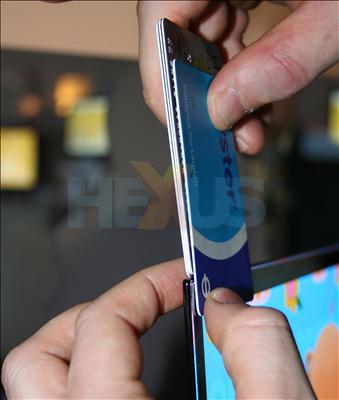 But just look at how thin it is, around three credit cards on the display model. The full-production model will be thicker, according to LG, but, still, it should make for a wonderful bedroom gadget for the rich bachelor.

Place your bets as to the likely price. Mine is one $3,500.

Click here for all CES 2009 content

.