If you're in need of a full-HD display without the likes of a 27in screen clogging up your desk, you'll be pleased to hear that BenQ has a trio of tidy little packages in the pipeline.
Pictured below is BenQ's 22in 16:9 1080p display, model number E2200HD. It'll provide a 10,000:1 dynamic contrast ratio, 2ms GTG response time, and HDMI and DVI connectivity. There's an integrated stereo speaker and a useful headphone jack too. No sign of DisplayPort, however.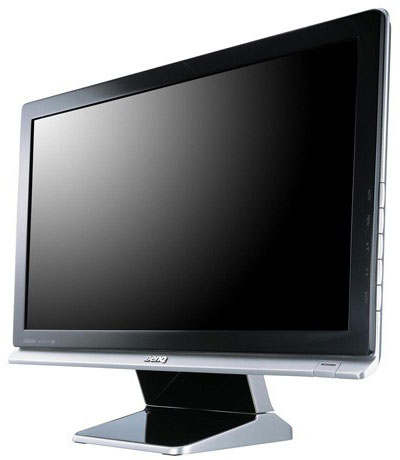 In addition to the 22in, BenQ will be adding 24in variants available in black (E2400HD) and white (M2400HD). Both will provide a specification identical to the 22in, with the exception of the white M2400HD - that'll provide an additional built-in webcam.
There's no pricing just yet, but all three displays will reach the European market in September '08.