Late last week the E Ink Corporation showed off its latest digital paper writing innovations at Connected Ink 2018, Tokyo, Japan. During the conference E Ink demonstrated JustWrite Film which is claimed to deliver "a natural writing experience without the use of a TFT backplane". From the official video (screenshot embedded below) it looks smooth and responsive enough for daily use.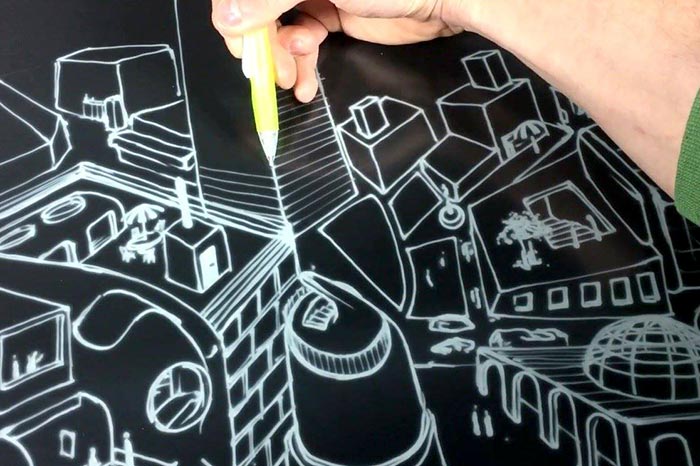 E Ink is pretty well known for the black and white screens used in many an e-reader device, as well as other screens that don't host high refresh or animated applications. The company has also dabbled in colour screens and this latest tech is meant to deliver a natural feeling writing experience with "almost no latency in pen writing," and a close similarity in feel to writing on paper, natural surfaces or marker boards.
Only simple electronics are required to implement this stylus friendly functionality says E Ink. Furthermore, the all-plastic display tech is adaptable enough to facilitate bendable and shapeable writing screens on "any surface, small to large". Key features of the tech, shared in a press release to coincide with Connected Ink 2018 are as follows:
Digitizer Compatible (Optional)
Extremely Low Power
Durable
Reflective display without a backlight
Bendable and conformable
Any shape (including with holes)
Any size up to 3ft width
Natural writing experience with good contrast
Variety of writing styles: Pen / Pencil, Brush, Marker, Stamps
Now it has been developed and shown off, those interested will be eager to know when the first devices will arrive sporting this technology. Unfortunately no new information was shared to indicate any such plans. However, we saw the Lenovo Yoga Book C930, at IFA a couple of months ago, which seems to leverage similar E Ink technology on its second screen.