We seem to have been waiting for foldable display equipped devices for a rather long time. Previously the likes of Samsung and LG teased curved and flexible displays but these ended up being static curved displays, not designed to fold out or flex to give us more portable expanding display devices.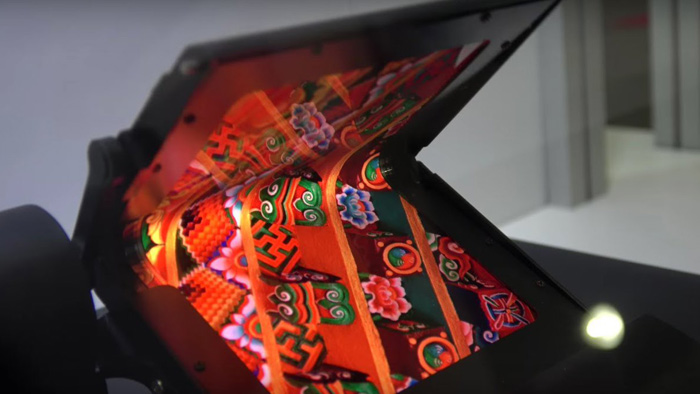 In more recent months we have seen various patents and heard murmurings of foldable displays from LG and devices from LG, Samsung, Microsoft, Google and Apple. The fact is people prefer large displays but there are limits to portability with many people considering devices at 5- or 5.5-inches a cut off point. Of course a real foldable flexible display could deliver much greater screen real estate in much reduced, more pocketable form factors.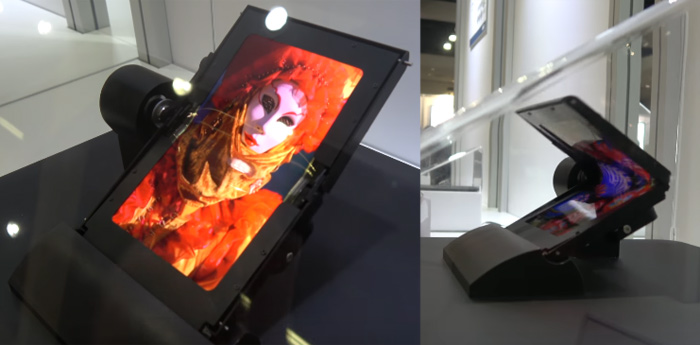 Liliputing reports that AU Optronics is showcasing a practical folding AMOLED display which looks like the answer to many device designers' dreams. A video from a trade show shows a 5-inch AU display panel in a prototype device flexing repeatedly. AU Optronics R&D Manager JJ Lih was by the exhibition stand and said that the display, as shown, has a life of a million fold/unfold cycles. Other key tech specs of the flexible foldable display panel are shown in the picture below.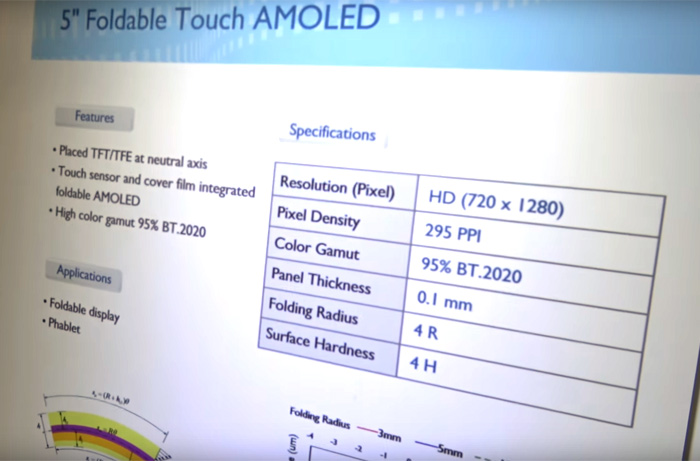 Elsewhere on the AU Optronics exhibit there was a 1.4-inch high resolution true circle AMOLED display aimed at smartwatches, irregular shaped panels for applications such as in-car dash displays, a super-narrow border 5.5-inch AHVA panels for smartphones, a 3.5-inch 20R radius flexible plastic LCD, a QHD gaming laptop display with 120Hz refresh, plus larger fast refresh displays for PC gamers, and more. Check out the video below from ARMDevices.net for an overview of the monitors and display panels mentioned.