As well as the plethora of new Microsoft Windows 10 Signature Edition Kaby Lake processor equipped laptops, Lenovo has revealed a pair of new monitors and new docks ahead of CES 2017. The new ThinkVision monitors offer 24- and 27-inch diagonal sizes and QHD screen resolutions. Lenovo's new expansion docks come in either Thunderbolt 3 or USB Type-C varieties, likely made to play nicely with its nine new laptops.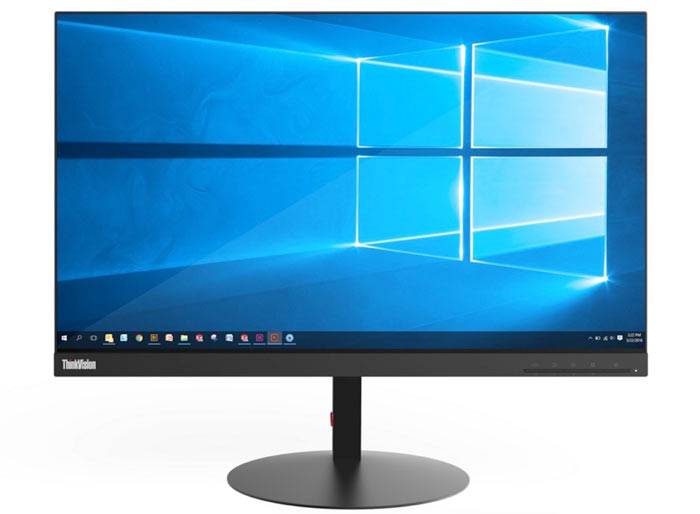 The ThinkVision P24h and ThinkVision P27h are 24- and 27-inch monitors respectively. They both offer a QHD resolution screen (2560x1440 pixels) and come factory calibrated for 100 per cent sRGB coverage.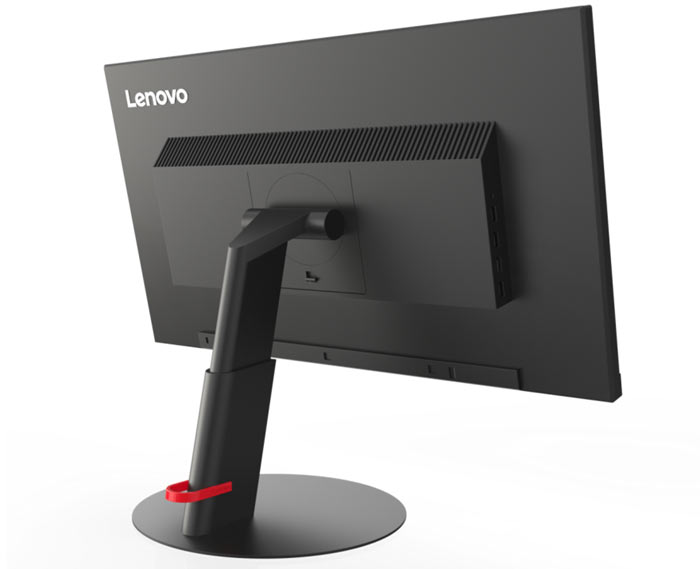 Both the new monitors are hooked up to your laptop or desktop via a single USB Type-C cable, which provides power, video, and data (onboard there's a 4-Port USB hub and digital display ports). Only the 27-inch monitor is pictured, and on this model at least you can see the left, right and upper screen bezels are pleasingly slim. The ThinkVision P27h will retail for $329, reports PCPer, but the smaller 24-incher hasn't been priced as yet.

Lenovo's ThinkPad Thunderbolt 3 Dock ($280, above left) provides a plethora of ports which include; 2x DP, 1x HDMI, and 1x VGA for displays, a quartet of USB 3.0 ports, and an Ethernet port. On the front you have a Thunderbolt 3 port, USB 3.0, and 3.5mm audio.
If you have a PC or laptop without Thunderbolt but with a USB Type-C connector then Lenovo has that covered too with its smaller Type-C Dock ($200, above right). This device provides 2xDP and 1x VGA for video out, a pair of USB 3.0 ports, a pair of USB 2.0 ports, and Ethernet around the back. On its front there is a USB Type-C port, USB 3.0, and 3.5mm audio.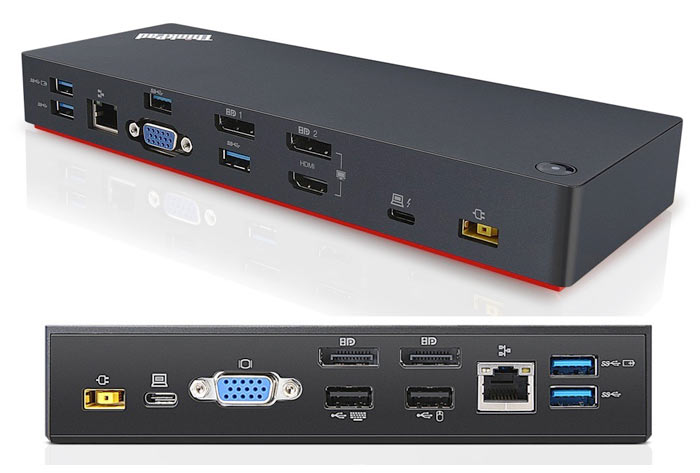 Expect to see and hear more about these and other Lenovo products at CES next week.