No, no, no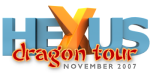 Whilst out in Taipei we learned that ECS appears to have little confidence in AMD's recently-released 7-series AM2+-supporting chipsets - at least that's how we read the company's decision not to market 790X- and 790FX-based motherboards in the near future. Could that statement be inextricably linked to the poor performance of the AMD Phenom quad-core processor, we wonder?

Rather, ECS will concentrate on the budget 770 chipset, bereft of CrossFire support. As we know, it supports the regular Athlon 64 and Sempron processors as well.

The A770M-A pairs the new RX780 (confusing codenames) northbridge to the previous-generation SB600 southbridge, with SB700 being introduced with RS780G: the IGP-equipped model that's due to be released in January.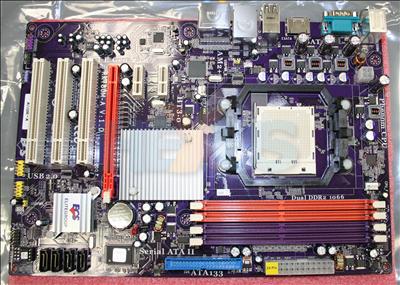 The huge northbridge heatsink dominates the centre of the board.





HEXUS has had trouble in ensuring stable DDR2-1066 operation with an 790FX board but ECS reckons that even its budget offering, which is currently available for around £59, can run super-fast DDR2 as standard.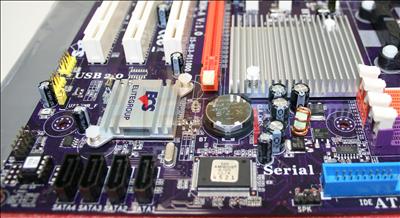 The SB600 is augmented by a JMicron JMB361 controller that provides I/O-mounted eSATA support. Gigabit LAN is nice, though.

We wonder how many other manufacturers will forego the higher-specified 7-series models.