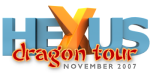 It's amazing what you can find out by just taking the time to look at a motherboard manufacturer's product catalogue.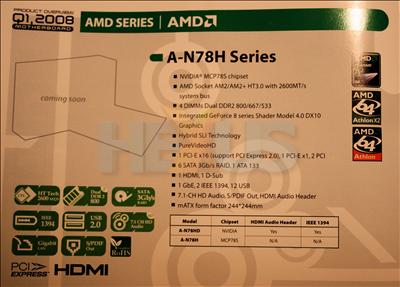 abit will be launching a couple of micro-ATX-sized motherboards based on NVIDIA's upcoming MCP78 chipset.

What's MCP78, we hear you ask? It's an AM2+ core-logic that supports AMD's latest-and-greatest quad-core Phenom processors. The MCP78S provides a discrete x16 PCIe 2.0 slot and GeForce 8-series integrated graphics, meaning a DX10 IGP that with PureVideoHD should also help hardware-boost the computationally-expensive decode process on high-definition Blu-ray and HD DVD content.

The boards will also support NVIDIA's Hybrid SLI - a technology that augments a discrete card's performance by leveraging the IGP in multi-GPU mode, much in the vein of AMD's upcoming Hybrid CrossFire.

The features count keeps on ticking with HyperTransport 3.0, integrated HDMI, 6x SATA, Gigabit LAN, FireWire, and 12 USB2.0 ports on the range-topping A-N78HD SKU.

We expect this little box of goodies to ship in January 2008, trumping the release of AMD's very own RS780 DX10 IGP.