Xiaomi has officially launched a pair of Windows 10 laptops; the Mi Notebook Air 13.3-inch, and the Mi Notebook Air 12.5-inch. Just a week or so ago we saw what were claimed to be leaked slides regarding this launch and they have turned out to be wholly inaccurate in specs and pricing – but could refer to some as yet unannounced laptop(s) which will follow up these initial two offerings.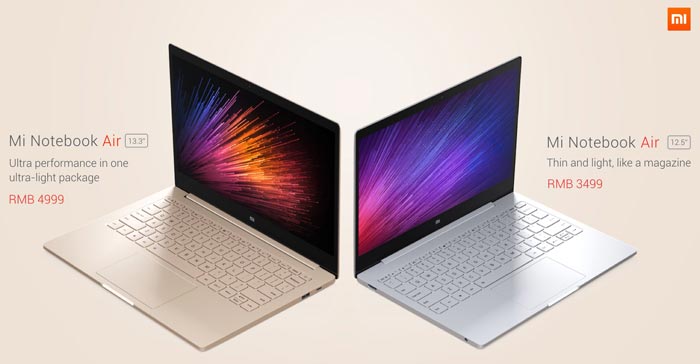 Without further ado, let's cast a glance over the specs of these machines. I've tabulated them as it's the clearest way to check over and compare the specs:
| | | |
| --- | --- | --- |
| | Mi Notebook Air 12.5 | Mi Notebook Air 13.3 |
| CPU | Intel Core M3-6Y30 2.2GHz | Intel Core i5-6200U 2.7GHz |
| GPU | Integrated HD Graphics 515 | Nvidia GeForce 940MX, 1GB GDDR5 |
| Memory | 4GB | 8GB DDR4 |
| Storage | 128GB SATA SSD | 256GB PCIe SSD |
| Ports | USB-C 5Gb/s, USB 3.0, HDMI, Audio I/O | USB-C 5Gb/s, USB 3.0 x 2, HDMI, Audio I/O |
| Screen | 12.5-inch 1920 x 1080 | 13.3-inch 1920 x 1080 |
| Dimensions | 292 x 202 x 12.9mm, 1.07Kg | 310 x 211 x 14.8mm, 1.28Kg |
| Battery | 37Wh, 11.5 hours | 40Wh, 9.5 hours |
| Price | RMB 3499, £400 | RMB 4999, £570 |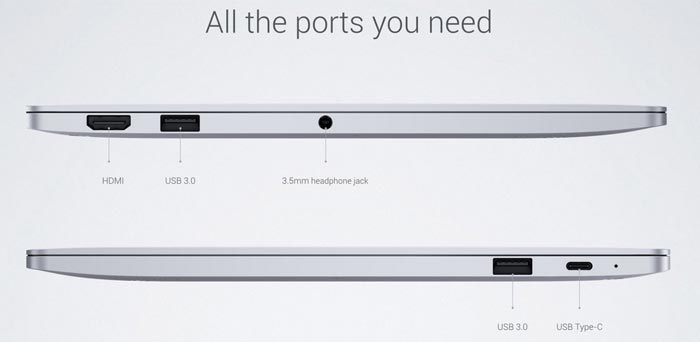 As well as the above tabulated key specs, these laptops both feature full metal bodies, backlit keyboards, Dolby Audio Premium sound (via Realtek audio chips), AKG microphones, and fast charging via their USB Type-C ports. Looking at the storage specs above, you might be happy to hear that the Mi Notebook Air 12.5-inch has a free PCIe slot for extra SSD storage, while the 13.3-inch model with its populated PCIe slot can expand storage with a 2.5-inch SATA drive. Apparently both of these expansions require a Xiaomi service centre visit.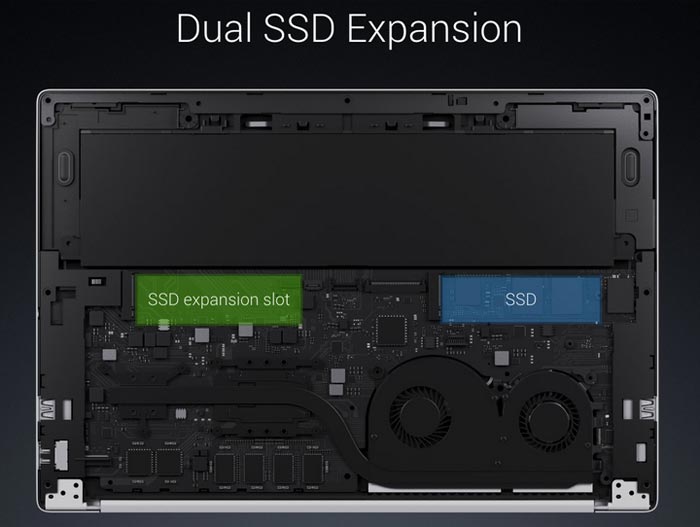 With the above machines Xiaomi reckons it has got a good product mix to tap into what it sees as a market opportunity, offering a good balance of performance, portability and pricing. In its promotional slides Xiaomi describes how its new Windows 10 laptops "sync with Mi Cloud, & unlock with MiBand2". Furthermore it directly compares its 13.3-inch model with the corresponding MacBook Air, as it boasts a 13 per cent thinner and 11 per cent smaller body for the same screen size.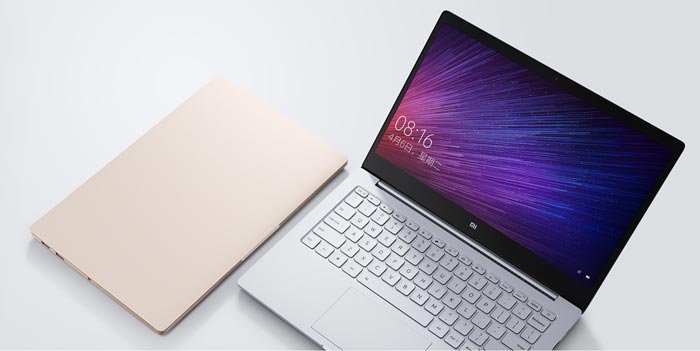 These Xiaomi laptops will hit retail in China on 2nd August. No information regarding global launch or availability has yet been released.