IndieGogo crowdfunding project NexDock has comfortably passed its funding goal of $300k. The campaign ended yesterday with the NexDock designers gaining $363k of backing for their device, which promises to "transform Windows 10 smartphones, mini PCs, tablets and more into a Laptop". The device will cost $149 when it goes up for sale later this year, however crowdfunding backers were able to reserve a device for between $79 and $119 depending upon when they got onboard.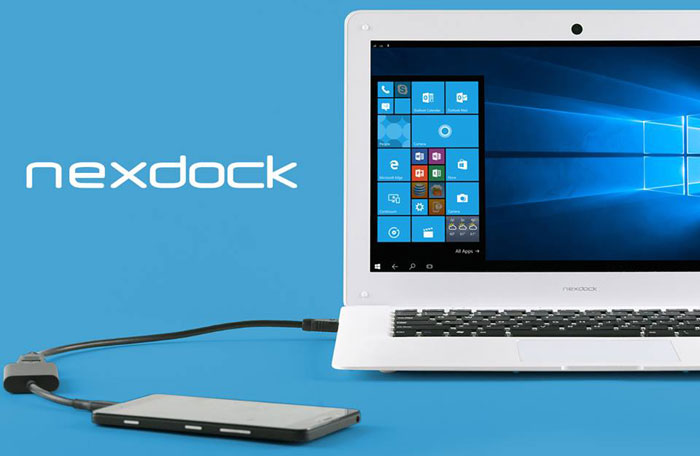 Billed as 'The World's Most Affordable Laptop', the NexDock combines a Bluetooth keyboard, 14-inch screen and 10000mAh Li-ion battery into a portable device you could plug your smartphone, tablet, or screenless computer device into.
An obvious use for the NexDock is with a Continuum compatible Windows 10 smartphone. However designing something to be used with Windows 10 mobiles of any kind limits your market somewhat, so the NexDock offers plenty of further strings to its bow. For example the developers say that "iPhone and Android users can utilize of the mini HDMI port or wireless adapter for a substantial screen size and productivity upgrade". Of course you could also use it as a tablet companion device, as these are basically just big smartphones.
Using the NexDock as a laptop second screen is another trumpeted use of this device. Other more imaginative uses include using the NexDock to make your PC-Stick (such as the Intel Compute Stick) into a full portable computer, this same strategy works with the popular Raspberry Pi too, see picture below.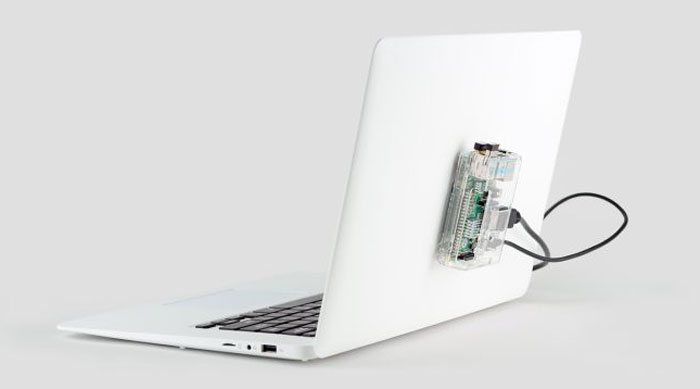 In future hardware revisions NexDock promises docks with better integrated mini-PCs and with a variety of screen sizes. Overall the developers voice their hopes to cut down waste in consumer electronics, where people have so many distinct computing devices.
The NexDock tech specs are as follows:
Dimensions & weight: 351mm x 233mm x 20mm, 1490g
Display: 14.1-inch 1366x768 TN Screen with 16:9 display ratio
Keyboard and Touchpad: Bluetooth class 4.0
Battery: Li-ion battery, 3.8V / 10000mAh
HDMI port: mini HDMI
Connectivity: 2x USB port, 1 x TF card slot, 1 x 3.5mm headphone port, built-in dual speakers (NexDock works as expansion dock when connected via USB)
Power: DC 3.5mm 5V/2.5 A
Unfortunately the team didn't reach the stretch-goal of $500k which would have meant one of the USB ports would have been replaced with a modern USB Type-C port. If they had hit a million dollars in funding a higher res screen was on the cards. Both these goals look like indications of future NexDock directions, as stated above.
IndieGogo backers will start to get their NexDock devices in June this year. General availability will be at $149 but a timescale for such sales hasn't been narrowed down.