We featured the launch of the Lenovo LaVie Z laptop and Lenovo LaVie Z 360 laptop in the news early last week. This pair of laptops promised impressive engineering, with claims that they represented the "world's lightest 13.3-inch notebook PCs". Within their thin and light (850g and 925g respectively) forms were powerful components including a 5th generation Intel Core i7 processor. A Quad HD 13.3-inch 2560 x 1440 display graced both models. Now it has been discovered that the Lenovo Lavie Z 360 doesn't offer quite as much as originally advertised.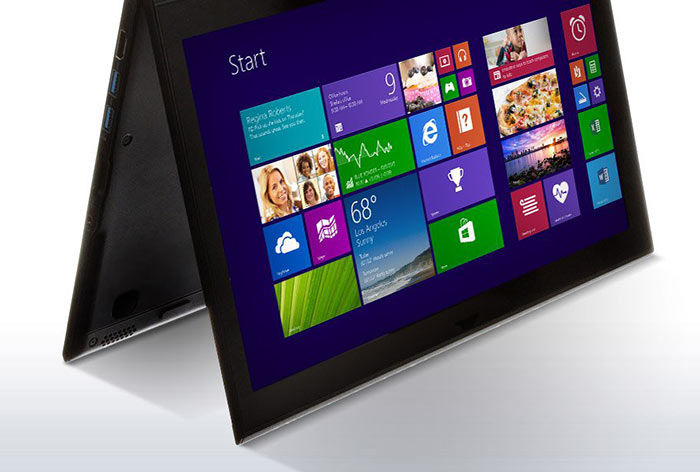 Upside-down tent mode?
You might have noticed the HEXUS news post about the two laptops featured an image showing the Lenovo Lavie Z 360 in 'Tent mode'. However that image and any description of such a mode being provided was done in error by Lenovo's marketing department.
Yes, you can stand your Lenovo Lavie Z in a tent configuration; however "the image on the display does not auto-rotate, causing the image to present upside down," wrote Lenovo North America's web sales manager Steve St. Amant in a letter to Consumer Reports. This letter accompanied a Lenovo Lavie Z 360 sent for review purposes. It was noted that if you do make a tent with your Lavie Z 360 you can twiddle with Windows to turn the screen the correct way around but that isn't the most convenient consumer friction-free experience that would be expected.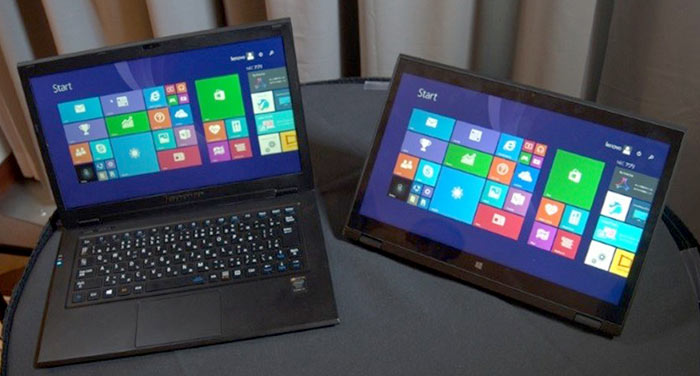 Stand mode – don't move your legs
Removing another useful user mode – Stand mode doesn't automatically deactivate the laptop's keyboard. That means if you rest the laptop on your lap in this mode, for example, you might start typing on various keys if you move your legs, or the laptop. This would be "an unsatisfactory user experience," admitted Lenovo.
Going ahead it seems that Lenovo isn't looking to fix these modes for future purchasers and users. The webpage dedicated to the 360 now has simply removed references to the Tent and Stand modes and also any pictures that show these modes in action. While the price is said to be currently 'on offer' with 8 per cent off resulting in a price of $1,699 - Consumer Reports says that perturbed customers will be offered a further 5 per cent discount.