Earlier this month we were disappointed to see HP launch its first Stream laptop. The reason behind the let down feeling was that we had earlier seen an HP Stream laptop, trailed by Microsoft COO Kevin Turner on stage at Microsoft's WPC, boasting of its $199 price tag. The 14-inch HP Stream laptop launched earlier this month came with an MSRP starting at $300 depending upon configuration.
HP has just launched another four Stream devices. Microsoft has written about the affordable new range on its Windows Blog. There are two new laptops and two new tablets. Let's start with a look at the laptops.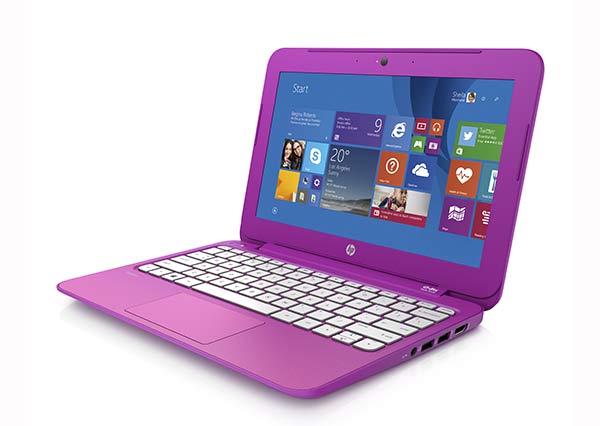 HP Stream 11
HP Stream 11 and HP Stream 13
The HP Stream 11 and HP Stream 13 are colourful laptops with 11.6-inch HD and 13.3-inch HD screens. The laptops are powered by Intel Celeron processors and are fanless designs. For storage they pack 32GB of eMMC local storage which is complemented by 1TB of OneDrive online storage (thanks to the 1 year free sub to Microsoft Office 365 Personal).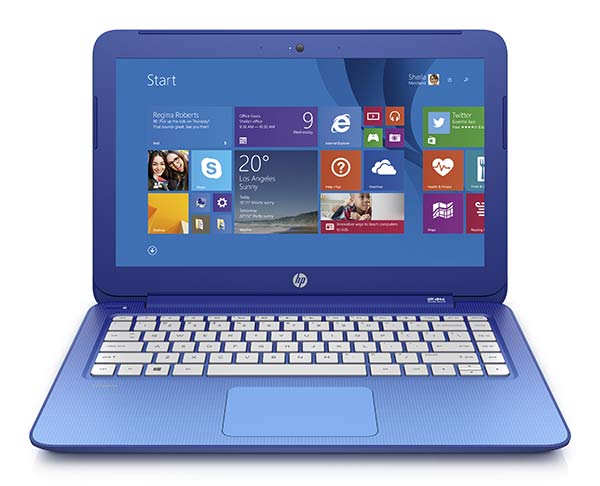 HP Stream 13
HP's latest Stream laptops will cost $199 and $219 for the 11 and 13-inch versions respectively. Availability is scheduled for the US in November. A $25 gift card for Microsoft Store apps in included in the box. They will be available in "a stylish gradient design available in Orchid Magenta and Horizon Blue colours."
HP Stream 7 and HP Stream 8 Tablets
As you might guess the HP Stream 7 and HP Stream 8 are 7 and 8-inch Windows tablets respectively. They are both Intel quad-core processor powered so offer the full Windows experience and are again bundled with Microsoft Office 365 Personal and 1TB of OneDrive online storage for a year.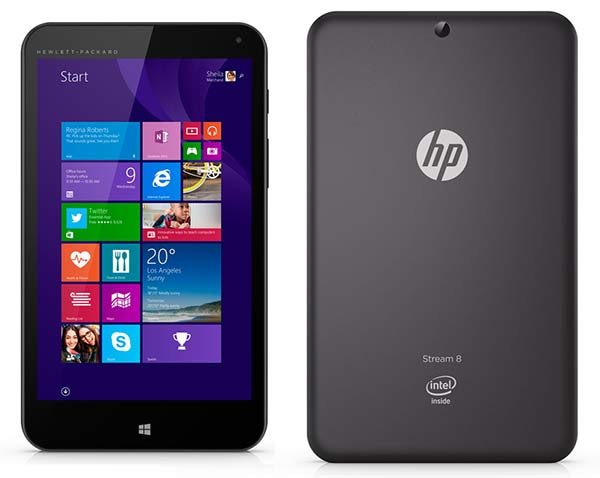 HP Stream 7 and 8
The HP Stream 8 comes with an interesting proposition in that it offers free 3G/4G data for the life of the device. It's just 200MB per month but that could be enough for you to do the essential communication/download tasks you need to do on the go if there are no Wi-Fi connections around, for example.
The new HP Stream 7 and 8-inch tablets are to be priced at $99.99 and $149.99 respectively when they become available in the US in November.