Hewlett Packard has unveiled five new computing devices which it will be making available to consumers before this Christmas. In all HP revealed two new HP ENVY x2 detachable PCs, an HP Pavilion x2 detachable PC and two colourful new HP Chromebooks. All of the devices are said to be "innovative and stylish" and should appeal to the more buoyant portable/convertibles market segment.

HP Envy x2
HP is making two new Envy x2 detachables. Both the 13.3-inch and 15.6 inch versions will be powered by Intel Core M processors, offering perky performance and great battery life. The two devices come with (up to) a 256GB SSD and 500GB SHHD fixed storage respectively. Beats Audio sound is also present.
The Envy x2 machines can quickly convert between tablet and laptop form factors. HP provides a fabric-covered backlit Bluetooth keyboard which can aid comfortable input whether attached or not. Of course this keyboard cover doubles up to provide screen protection on the go.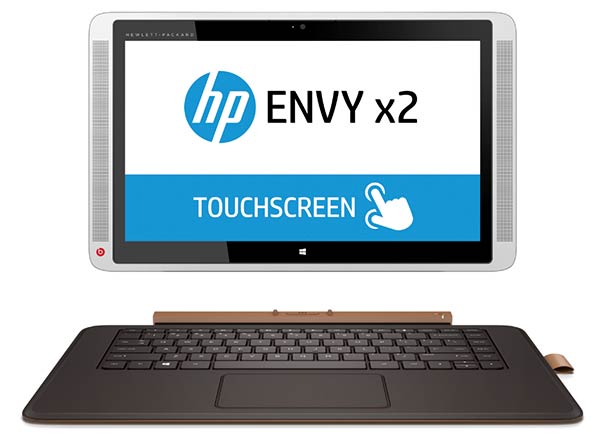 According to Microsoft the 13.3-inch HP Envy x2 will be available in the US from 29th October, for $1049.99. The 15.6-inch iteration is expected to be available on 5th November for $949.99.
HP Pavilion x2
This 10-inch tablet converts into a laptop with its detachable keyboard/stand. The Pavilion x2 is powered by a "latest generation" Intel Atom processor. It has a pair of front facing DTS sound speakers. HP says that the battery life on offer approaches 12 hours.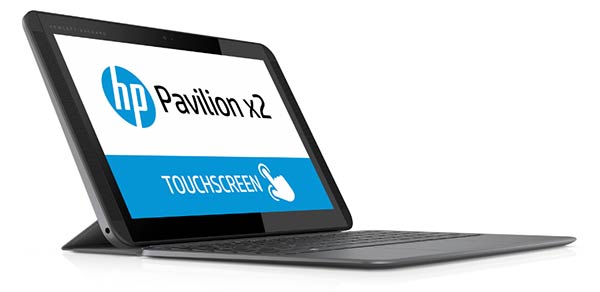 The HP Pavilion x2 is said to be available from 29th October in the US, priced at $329.

HP Chromebooks
HP also unveiled two new ultra-thin and light Chomebooks. The 11.6-inch Chromebook is equipped with an HD screen and "the latest Intel processor." HP will sell Ocean Turquoise, Snow White or Twinkle Black versions. The 14-inch Chromebook uses a full-HD screen and is powered by an Nvidia Tegra K1 processor processor. This larger Chromebook is said to have "improved battery life" and a slim fanless design. It will be made available in Twinkle Black or Snow White with a choice of complementary accent colour options, including Smoke Silver, Sorbet Orange, Ocean Turquoise or Neon Green.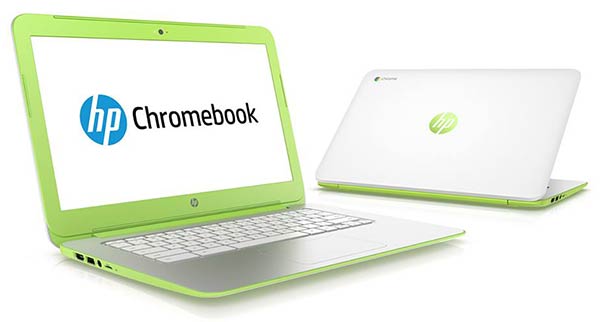 The HP 11-inch and 14-inch Chromebooks will become available to US customers in October and be priced at $279 and $299 respectively.
UPDATE - UK pricing and availability in first comment below