Toshiba has announced a new 4K screen-packing laptop which will be sold as part of its Satellite range. The Toshiba Satellite P55t will be equipped with a 15.6in display and will be the world's first to earn Technicolor Colour Certification. The sharp, colour-accurate 3,840 x 2,160-pixel IPS screen, combined with powerful components, means Toshiba expect this machine to appeal to both visual creative professionals and multimedia enthusiasts.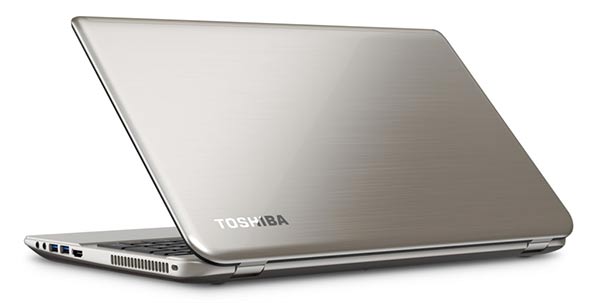 "Creative professionals are embracing 4K Ultra HD as it enables a whole new level of media creation that draws viewers in with amazing detail and clarity," said Carl Pinto, vice president of marketing, Toshiba America Information Systems, Inc., Digital Products Division. Pinto went on to suggest that until this time such a combination of performance in a mobile system was impossible to create.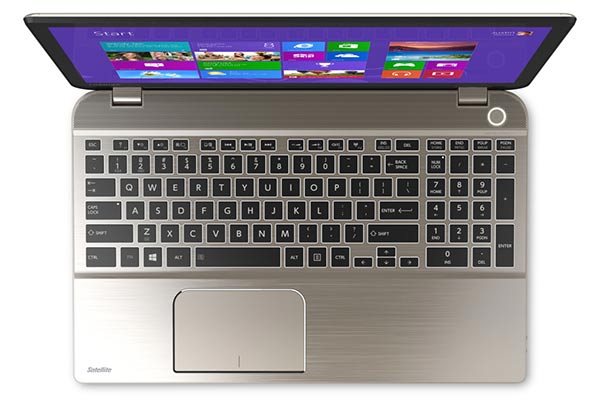 Toshiba says that each and every Satellite P55t screen is "individually calibrated by Chroma Tune and is Technicolor Certified during production to realize natural colour expression with an accurate colour gamut to ensure true-to-life imagery". This process means that both content creators and content consumers should benefit from great colour accuracy and consistency. Manuele Wahl, senior vice president, Licensing at Technicolor explained: "We applied the same rigor of testing and calibration used on major motion pictures to ensure not only that photographers and videographers now see what they shot in perfect colour, but consumers can also experience 4K film and videos as Hollywood directors intended."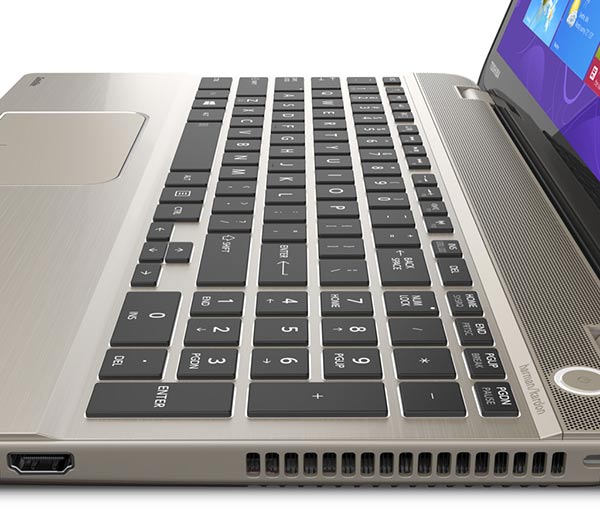 Including the standout screen Toshiba graces the Satellite P55t 4K laptop with the following hardware:
CPU: 4th generation Intel Core i7 quad-core
GPU: AMD Radeon R9 M265X with 2GB GDRR5 video memory
RAM: up to 16GB of 1600MHz DDR3L memory
Screen: 3840 x 2160 resolution with 282 PPI (pixels per inch) IPS, Technicolor Certified, edge-to-edge LCD glass
Storage: 1TB hard drive with a 3D impact sensor, UHS-II SD card slot, built-in Blu-ray Disc Re-writable drive
Ports/connectivity: four USB 3.0 ports, ultrafast 802.11ac Wi-Fi, HDMI port capable of 4K output
Audio: Harman Kardon stereo speakers, 'Sleep & Music' feature
Other specs: LED backlit keyboard, brushed aluminium finish

Toshiba America is making Satellite P55t 4K laptop available from 22nd April with pricing from $1,499.99. By that time it will have hopefully rustled up a full specs page including such things as dimensions, weight and battery life.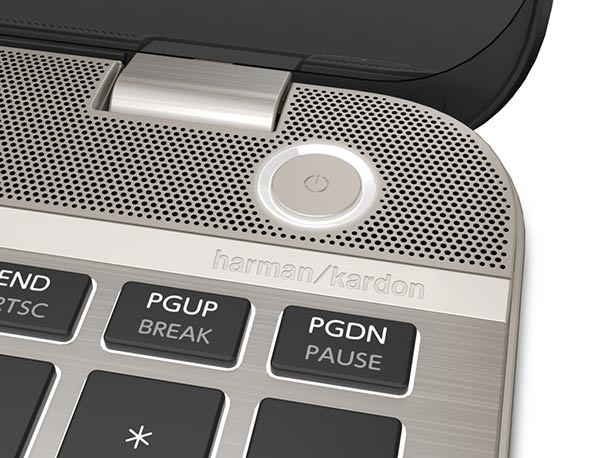 Toshiba also launched three new all-purpose performance laptops yesterday; the ultra-slim 15.6in Satellite S55, the desktop replacement, 17.3in Satellite S75 and the highly-mobile 14in Satellite E45. You can read more about those laptops, to be launched on 22nd June, with prices from $649.99, here.