The world's first laptops featuring Ultra HD 4K - Tecra W50 and Satellite P50t - were unveiled among Toshiba's new PC lineup at this year's CES. According to the official press release, the 4K laptops are aiming to take screen resolution to the next level, with the Tecra W50 mobile workstation being "ideal for engineers and 3D designers," and the Satellite P50t for "professional photographers, graphic designers and 4K movie enthusiasts."
Both these 4K laptops will sport a 15.6-inch display with a resolution of 3840 x 2160 pixels, delivering 282 PPI across the screen. They will also run the new Windows 8.1 operating system with other specs designed to accommodate their respective target markets. However, as expected, these devices are slightly plumper than other 15.6-inch panel equipped machines out there.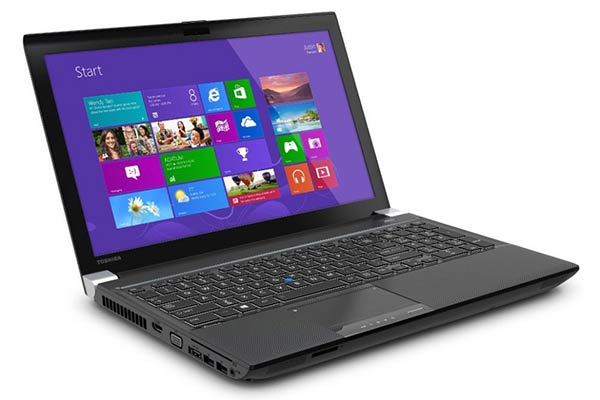 The Tecra W50 is designed for professionals who work with graphically-intensive applications as the laptop runs a fourth gen Intel Core i7 quad processor and packs an NVIDIA Quadro K2100M graphics with 2GB of dedicated memory. There are various options for storage, Toshiba offers capacities from a 256GB SSD to a 1TB mechanical drive (which is protected by a sensor to prevent drive drop damage). RAM also ranges from 8GB up to a max of 32GB depending on configuration. It's a workstation but Toshiba manages to keep its weight below 2.7Kg, which is decent if we acknowledge the components.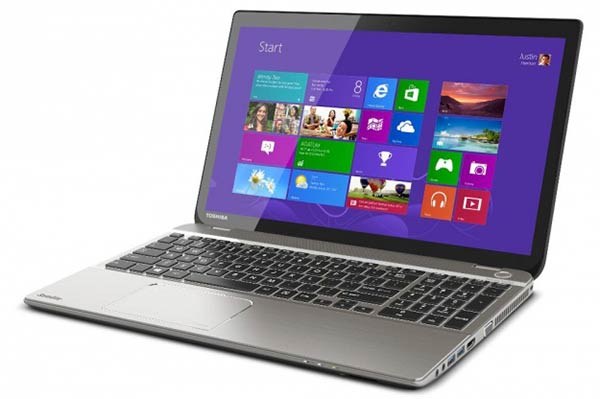 The Satellite, in contrast, is built more to suit the average consumer, running an Intel fourth gen dual-core rather than a quad, with integrated graphics being the only choice for purchasers. The machine does however, come with an integrated touchscreen and comes with a standard 8GB RAM which can be upgraded to a max of 16GB. It's utilises a 750GB mechanical hard drive and weighs just over 2.3Kg, measuring just over 25mm thick.
No pricing information has been announced, the two laptops are expected to hit shelves in mid-2014 and we should know pricing nearer to that time.
Toshiba Chromebook
Another new device added to Toshiba's lineup this year is its first 13.3-inch Chrome OS system which the company straightforwardly named the Toshiba Chromebook.
Toshiba claims that the device will be the first Chromebook to feature a 13.3-inch HD TruBrite display with a 1366 x 768 resolution and it certainly is the first step the company's taken to expand into Chromebook market.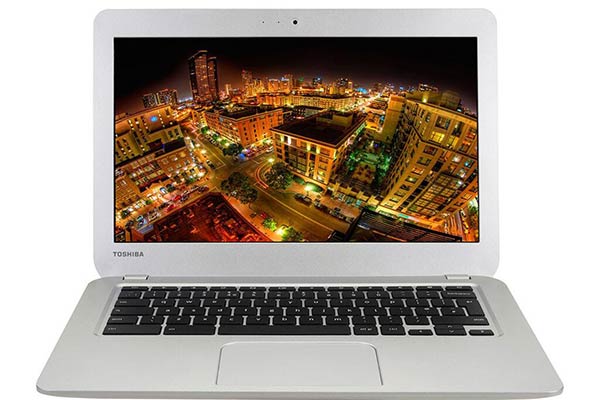 "We see great potential in Chrome OS as it offers both consumers and educators a simple and easy-to-use computing experience," said Carl Pinto, vice president of marketing, Toshiba America Information Systems, Inc., Digital Products Division, in a press release. "We believe that bringing a more versatile 13-inch model to market will help drive the entire category forward by giving customers an option that opens new doors for productivity, not only for consumers, but also students and educators."
Running on a Haswell-based Intel Celeron processor the Chromebook comes with 2GB of RAM, a 16GB SSD, 100GB Google Drive storage, ultra-fast start-up time and a battery life of up to nine hours. The device weighs in at 1.5Kg and is 20mm thick, making it portable and easy to travel with – as long as you have an internet connection when you need it. It is priced relatively cheaply at $279.99 (£170) and goes on sale from 16th February.