Following on from its April launch of the
XPS 1710
, Dell is adding two further Intel Core Duo gaming portables that
could hardly be more different from one another
- one weighing in at 1.8kg/£1,000 and the other 8kg/£2,000 (both inc VAT).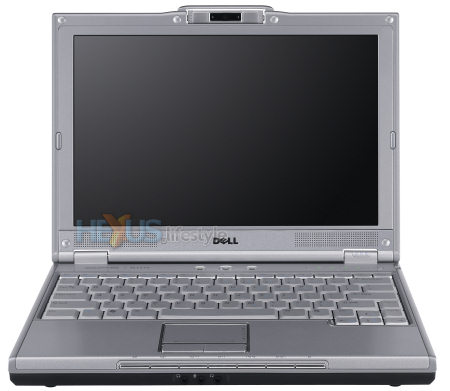 The XPS M1210 - n

eat and petite, though the
lines are rather spoilt by a web-cam
that creates a bulge at the front of the lid


The lightweight is a tiny and rather desirable 12in (1280x800) notebook, the XPS M1210, and it's equipped with an NVIDIA GeoForce Go 7400 graphics processor - base model in the Go 7 range. It also has an 80GB/5,400rpm SATA HDD (Toshiba MK8032GSX) and an 8x DVD+/-RW ATAPI burner (Sony DW-Q58A). A web cam is built in and so, too, is 3G mini-card modem - a Dell Wireless 5505 Mobile Broadband 3G HSDPA.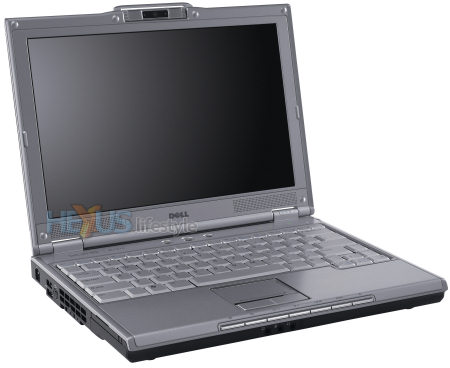 XPS M1210 again - different angle



Other items on a pretty comprehensive features-list include four USB sockets (2.0, naturally), a single four-pin FireWire port, 100-BaseT networking, side-mounted S-VGA and S-video outputs (a composite/S-video splitter is proved), front-mounted disc-transport controls, a V92 modem, built-in Bluetooth and a memory-card slot. Dell is also expected to offer a cheaper version without cam or 3G and, perhaps, minus some other goodies, too.

In contrast, the luggable 8kg/£2,000 machine - shown at CES 2006 as the XPS Mobile Concept but now carrying only its proper name, the XPS M2010 - is rather a beast of a thing. But so would any PCs be if it were fitted with a hi-def (1680x1050), 20.1in panel such as the Dell's.

Indeed, about the nearest (but hardly actually) equivalent we can think of, Apple's 20in iMac (£1,230), weighs 2kg more. Yet the Apple's 10kg total doesn't include a keyboard while the Dell's does - a chunky, magnetically-attachable wireless Bluetooth job (with integrated mouse-pad) that's paired as standard with a separate Bluetooth mouse. And nor does the iMac have a massive bull-bar of a carrying handle around the back like the Dell.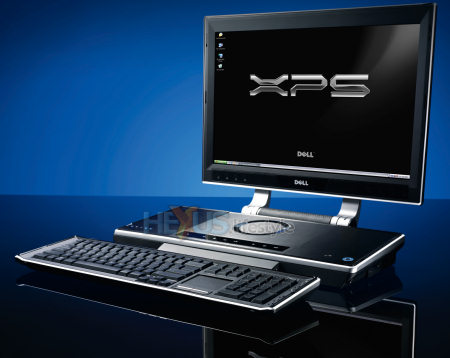 The XPS M2010's wireless keyboard fixes to the base magnetically.
When the screen is folded down and locked, the whole thing can be
lugged

around by a handle built into the screen-hinge mechanism



Naturally, something rather tasty is required to drive the 20.1in fold-flat screen. The XPS M2010 is fitted with a 256MB ATI Mobility Radeon X1800 GPU and that's accompanied by eight speakers built into the bottom of the screen and a sub-woofer that vents on the underside the PC.

Among other unusual offerings are outputs for hi-def component video and digital audio - via a dedicated multi-function port and associated multi-head cable - and two Hitachi 100GB SATA HDDs. These can be set up as RAID 0 or a more more secure RAID 0 configuration and can be replaced by a pair of 120GB drives for a premium - as yet undisclosed. The memory-card-slot is also out-of-the ordinary, being, as Dell described it to us, 13-in-2.

And the operating system is a bit away from the norm, too. It's Windows MCE 2005 and underlines the PC's multi-media pretensions. Naturally a thoroughly whizzy IR handset is included as well. This is in keeping with the size of the PC, making it, we reckon, rather too big for comfortable use.

Ever seen those classic sit-up-and-beg B&O hi-fi systems with vertical CD drives; models such as the BeoSound 3200? Well, look closely (click on the image above for a larger version - and follow the B&O link above if we've lost you) and you'll understand why we ask. We certainly reckon the designers of Dell's XPS M2010 have seen them - but possibly only in poor light and at a distance.

Although it has echoes of B& O, the Dell's DVD burner just seems to lack style. However, on the plus side, the Dell implementation could be thought of as considerably more practical and worldly-wise - though it probably needs to be when the burner sits flat, rather than upright. Press the eject button and Dell's burner does no more than flip up about half an inch to reveal its disc-loading slot, so doesn't expose its innards to dirt, dust, spills and sneezes, as the appearance leads you to expect.

But there's actually a practical downside and it relates to the M2010 having a fold-down screen that covers the burner and its controls when shut. This means that the screen has to be upright whenever you want to access the burner or its controls and that's not really in keeping with the philosophy of a PC that, like the Dell, can be connected by component to a large hi-def display and is said to be able to play CDs and DVDs without fully booting up into Windows.

Better, surely, to have had the disc-slot and controls on one of the sides, so they're always accessible? But, we guess, when the design was being drawn up, someone noticed that there would be a massive area of unused dead space on top of the base and reasoned that it might be a good idea to partly fill it up, especially if what went there was a disc mechanism that added a touch of B&O.

Full details weren't available of the two machines when we had a brief hands-on last week, so we'll be revisiting this article asap to fill in some of the gaps - such as about processor speeds and the RAM that comes as standard. In the interim, we'd be keen to hear your views in the HEXUS.community on these two contrasting machines and on the Dell XPS family, plus any suggestions of further you'd like us to extract from Dell.



Update - May 31 -22:45





Still no further info from Dell but here are some images that one of our people took of the XPS M2010 when we were with the company (thanks Tarinder!) - including a shot of the PC's Device Manager screen.

As with all the images in this article, click on them to see larger versions.

Probably the things of most significance in the XPS M2010's

Device Manager screen

are details of the CPU a Core Duo (so you see 2x T2600 - 2.16GHz) and DVD burner (a Teac DVW28SLZ) - but you can check out the rest easily by clicking on the pic.

Front and side shots

show the keyboard fully engaged with the system box and between them let you judge the size of the IR handset and see the style of the mouse.

The

side shot

also shows the two memory-card reader slots - amid which is the CardBus slot, I think, with, possibly a four-pin FireWire port nearby, too. You also get a good idea of how the DVD burner looks when closed and where its controls are situated.

You should be able judge, too, the way that the screen can swivel up and down - so you can, for instance, move it towards you (when standing in front of it) so that the bottom of the screen rests on the top of the system box, in various places all the way towards the box's front-most edge.

Oh, and the silver box over at the left of the

front shot

is Dell's already-available external analogue TV tuner (not supplied as standard) - the company still, it seems, hasn't got a digital TV tuner option!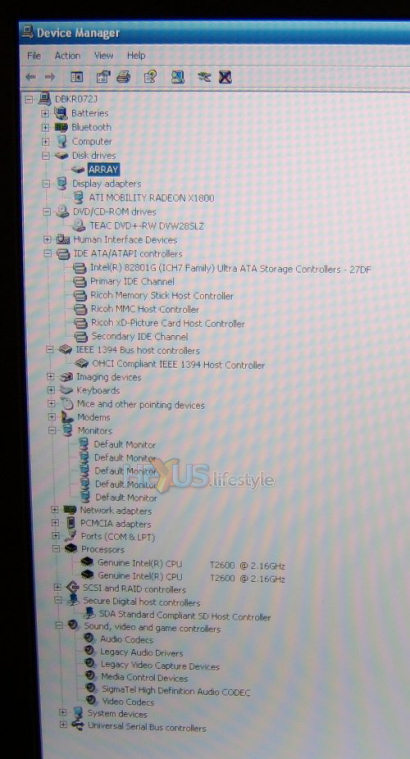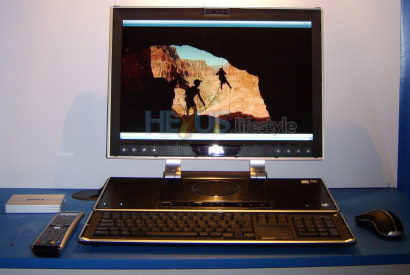 Update - June 1 - 10:15



Couple of other things to add, thanks to the keen eye of

HEXUS.community stalwart nichomach

.

1/ The M2010 does have rechargeable batteries and isn't mains-only, as we originally inferred.

2/ The M2010 that we saw did have a web-cam built into the top of the screen (we didn't try it out, though), in contrast with the model that features in the Dell-supplied photography, which has no such device.


Update - June 2 -15:55



Dell UK has now put up on its site details about the

XMP M1210

and

XPS M2010

(thanks for the heads-up nichomach) and these show that prices we quote above (and which Dell provided to us) don't match with the specs of the machines we were shown - and, yes, that does mean that the machines we were shown would cost more than we say. Grrr!



Update - June 5 -20:00



Brian Pitstick, XPS Product Manager, has responded to this article and associated forum thread, saying,

"Sorry to hear that you did not like the build quality of the M2010. We have put a lot into this to make it as robust and reliable as possible. This is why we have our own in-house testing and design engineering teams and are designing systems from the ground up.

"Dell puts a lot of investment into driving a very high standard of quality across all products and this is no exception. We will not ship it if it's not ready for customers.

"See the following link for more information on Dell's quality and reliability design parameters (

http://www.dell.com/roadready

). Also, we have a dedicated usability and industrial-design organisation that does extensive testing with our customers during the development process. The overall form-factor choice was a product of direct customer feedback we received."




HEXUS.links



Forum thread about this article in the HEXUS.community
HEXUS@CES 2006 - Dell XPS 600 Renegade Quad SLi
HEXUS.headline - NVIDIA launches new mobile GPUs too!
HEXUS (press release) - NVIDIA launches three new additions to its GeForce Go 7 series notebook GPUs
Dell UK - XPS M1210 specs
Dell UK - XPS M2010 specs
Dell XPS M2010 - CES 2006 products site (click there on XPS Mobile Concept)
Dell UK - XPS M1710 specs
Dell - Sony DW-Q58A DVD burner
B&O - BeoSound 3200
Apple UK - 20in iMac
Toshiba - MK8032GSX hard disk (PDF file - right-click to download)