Made the fatal error of buying a notebook so powerful it's able to singe your thighs after prolonged lap-top use? We've good news, as Antec has refreshed its line of notebook coolers with the launch of three new models; the Notebook Cooler Designer, Notebook Cooler Basic and Notebook Cooler Mini.
Taking a change of direction from the hideous solutions of yesterday, the sleek-looking Designer model is a slim, lightweight cooler that Antec reckons is "ideal for fitting comfortably on a lap".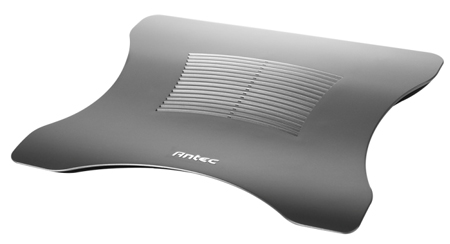 Priced at around €34, the Notebook Cooler Designer comes equipped with a 110mm USB-powered fan that keeps noise levels down to 23dBA, and is designed to draw heat away from the base of any notebook measuring up to 15in in size.
If that's outside your budget, €25 will get you the Notebook Cooler Basic. Compatible with 14in-or-smaller notebooks, it features a slim perforated aluminium panel that claims to passively cool your system using natural airflow.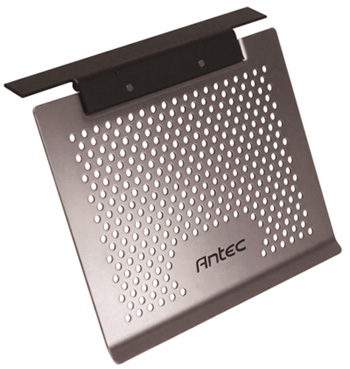 We're a little sceptic about any notebook cooler without a built-in fan, but you could argue that it's silent, and it features a flip-up stand that helps position your notebook at a desired angle. Speaking of angles, €25 for a sheet of aluminium seems a little steep.
Finishing off the range is the Notebook Cooler Mini. Also priced at around €25, this unit - the smallest of the three - actually supports the largest notebooks.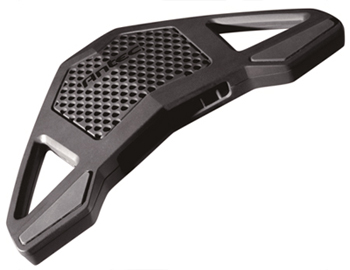 Antec reckons it's able to cool notebooks measuring up to 17in in size, and it's designed to be both ultra-light and ultra-quiet. Featuring a USB-powered 80mm fan, it weights just 0.2kg and keeps noise levels down to as little as 18.8dBA.
All three solutions come backed by Antec's three-year warranty, and you can expect to see them filtering through to retailers starting today.