Here at HEXUS, we reckon AMD's Yukon platform - comprising of a low-power CPU and 690G chipset - has its merits as an alternative to Intel's CULV.
Trouble is, the platform has thus far been available only as part of HP's Pavilion dv2 notebook - a system that despite a recent price cut hasn't set the Yukon market alight.
Hoping to help Yukon find its legs, BenQ is now joining the scene by announcing its Yukon-based Joybook Lite T131. A notebook it describes as "light, done right".
The Joybook Lite T131, pictured above, features a 13.3in screen that provides a 1,280x800 resolution. Measuring 320mm x 240mm x 28mm and weighing 1.8kg, it's an ultra-slim portable that fits somewhere in between a netbook and a full-size notebook.
Inside the machine resides AMD's 1.5GHz Sempron 200U processor and M690E + SB600 chipset. That's joined by 1GB of DDR2 memory a 320GB hard drive and ATI Mobility Radeon X1270 graphics.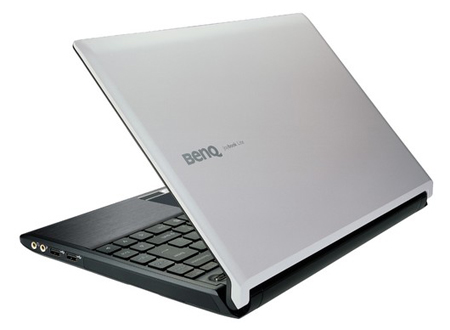 There's a built-in 1.3 megapixel webcam, a 2-in-1 card reader, Wireless N connectivity, Ethernet, two USB ports, VGA out and Microsoft's Windows Vista Home Premium operating system.
Want the bad news? BenQ currently only has plans to launch the product in China, and the six-cell battery is said to provide only three hours of operation from a single charge. Yukon, it seems, isn't as power efficient as we'd hoped. Stay tuned for a in-depth Yukon examination in our upcoming HP Pavilion dv2 review.