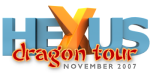 Laptop manufacturers have gone to great lengths to ensure that thin-and-light notebooks offer significantly better battery life than the previous generation's. As such, most sub-2kg laptops, equipped with an extended battery, can last up to 7 hours with medium-intensity workloads.

You could, of course, purchase an additional battery at significant cost and carry it around with you, if mains-free longevity is of paramount importance. That approach does become expensive when upgrading to machines that work off different batteries, however.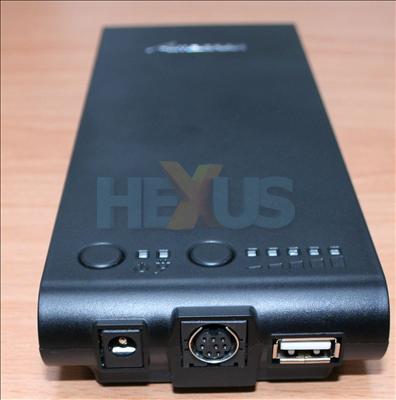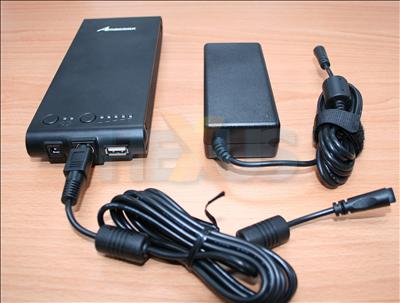 Amacrox reckons it has the answer in the form of the AX90 external power supply. Shipping with seven connectors that are compatible with around 90 per cent of laptops, the power-brick supplies 19V and 4400mAh, forming a replacement, albeit external, source. We noted that it wasn't suitable for our Dell Inspiron M1330s that fall outside the 14V-19V recommended range.

Once hooked up to your laptop, the AX90 is identified as mains-provided power. Pressing the right-hand button gives you a rough-and-ready idea of just how much juice is left and a warning buzzer sounds when there's less than 10 per cent remaining.

The handy USB port provides a UPS-like source for your peripherals and the unit also ships with an iPod-compatible charging cable.

Destined to be priced at around £99 and making a reasonable case if your laptop's power requirements fall within the spectrum provided by the AX90, it will go on sale in February 2008, we were informed.