'Hostile' drones were rather newsworthy in the UK late last year with the Gatwick Drone Incident resulting in hundreds of flights being cancelled and travellers being stranded and delayed here and all around the world. At the time I remember seeing the images of police officers pacing around with shotguns, hoping to pop one of the errant drones out of the sky. That's an 18th century solution to a 21st century problem.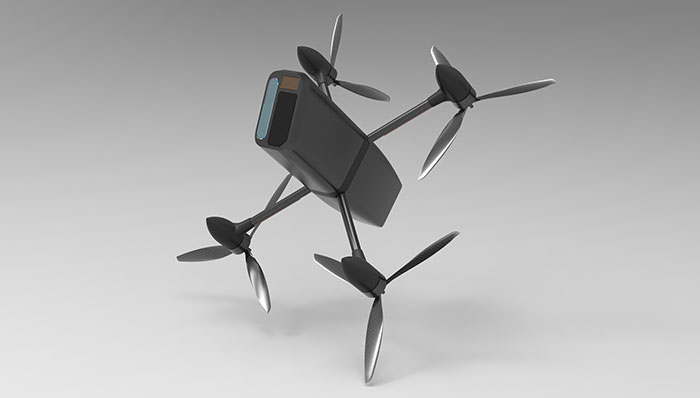 Anduril Industries has just launched a new solution to your unwanted drone problems. You might not have heard about this firm but it is run by Oculus co-founder Palmer Luckey and has already been controversial for its enthusiastic grasping of government and military contracts. The Anduril Counter Drone, is itself a drone (pictured above), which is further described as an interceptor drone and part of the Lattice AI cUAS (counter Unmanned Aerial System) solution from the firm.
The way the Anduril Counter Drone works isn't very space age sounding, it will speed at high velocity towards the 'enemy' drone and simply ram it out of the sky. However, once a human operator gives it permission to do so it can zone in on the target using AI and computer vision to be successful in its drone assassinations. Andruial says its Interceptor can "kill rotary or fixed-wing threats autonomously in any environment, day or night".
The number of credible threats reported by government agencies are growing says Anduril, so this kind of defence is a smart way to address defensive concerns that are otherwise unplugged. According to Bloomberg, Anduril already started shipping dozens of Interceptors to the US and UK earlier this year and it is expanding its contracts to conflict areas - but we aren't informed about these potentially sensitive locations.
Startup Anduril's business seems to be thriving as it recently completed a funding round valuing it at $1bn+.