A Chinese PC technology website has published a full review of an AMD Radeon RX 470D graphics card. This card is not supposed to be sold outside of China according to a report on VideoCardz but it is interesting to look at nevertheless. Looking at what the RX 470D offers and its pricing it is clearly an AMD spoiling tactic against the newly launched Nvidia GeForce GTX 1050 Ti.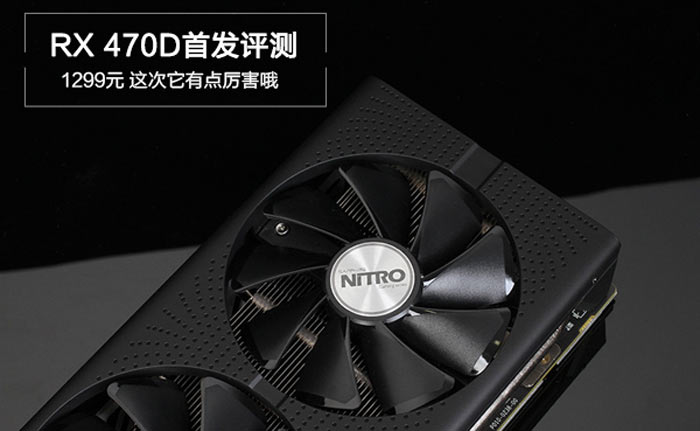 AMD's Radeon RX 470D sits between the RX460 and RX470 in both pricing and performance terms. The numerals in the name correctly indicate that it sits much closer to the RX 470 in terms of performance, which is good for a GTX 1050 Ti challenger. Looking at the PCOnline benchmarks it is only 5 or 10 per cent slower than the more expensive RX470 in the tested games. That's due to the cut down hardware, the tech details of which is clearly shown in the table below, taken from VideoCardz.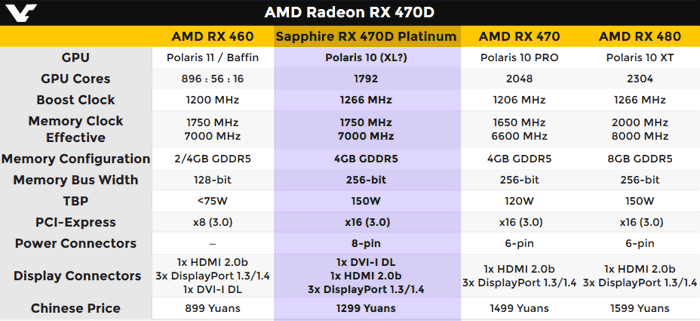 You can immediately see a cut in GPU cores compared to the RX470. However it offsets that deficit somewhat by offering faster GPU boost clock and memory clocks, at least in this Sapphire NITRO example. You might note the TDP increase over the RX470 but apparently the Chinese market won't worry too much about this extra consumption due to the low cost of electricity.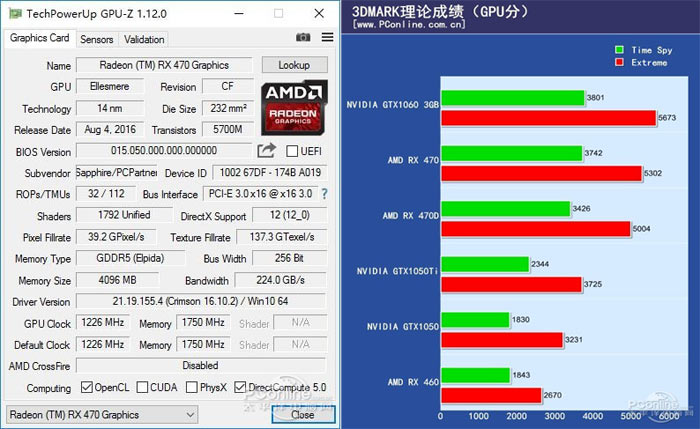 Turning attention again to the benchmarks in the review, this Sapphire RX 470D is a convincing winner over the GTX 1050 Ti in all tested games/apps, which include; Hitman, Rise of the Tomb Raider, Ashes of the Singularity, Battlefield 1, Overwatch, The Division and 3DMark Extreme and Time Spy. The RX 470D bests Nvidia's similarly priced rival by as much as 48 per cent in PCOnline's 1080p gaming tests using these games.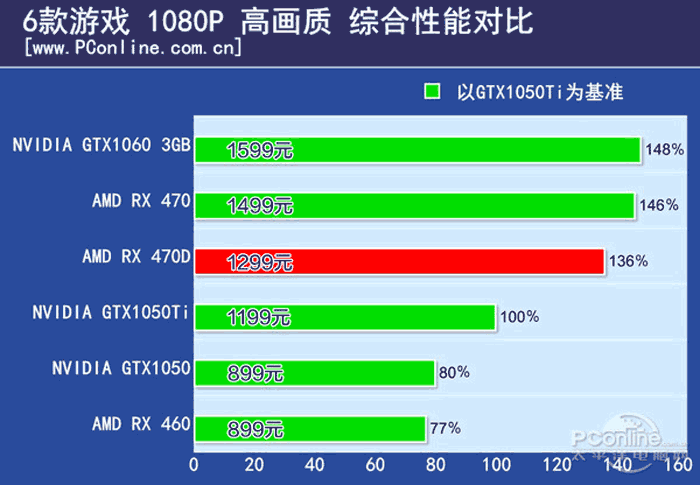 Above you can see the Chinese sourced price/perf table, with the GTX 1050 Ti set as 100 per cent. Remember that this Sapphire NITRO RX 470D model might be a bit more expensive than others which could be sold at the exact same price as the standard Nvidia GeForce GTX 1050Ti.