AMD has updated its Radeon Software Crimson Edition driver to version 16.10.1. As we have become accustomed to, the latest driver brings support for a couple of hot new games titles. This time around it's Gears of War 4 and Mafia III. Another driver improvement for gamers applies to those using CrossFire configurations to play Shadow Warrior 2 (DX11).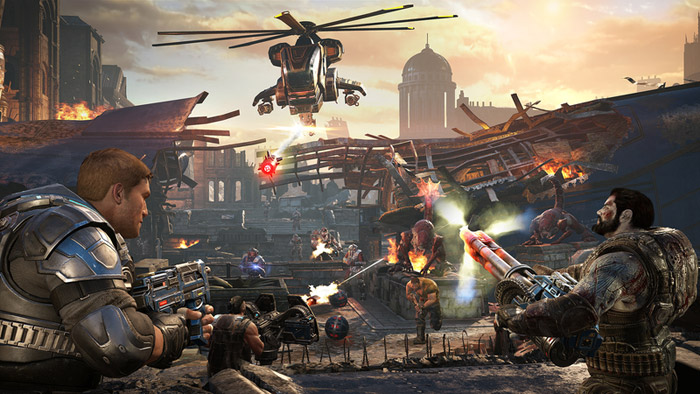 There's some significant wrinkles ironed out with AMD Radeon Software Crimson Edition 16.10.1 as follows; Paragon, Battlefield 1, and Deus Ex: Mankind Divided all get CrossFire flicker/stutter cures, there should no longer be random or sudden FPS drops while playing The Crew, Radeon WattMan power limit adjustments should now always reliably be set, and Radeon RX 400 cards will now be able to adjust Pixel Format options.
AMD is still working on several issues including; Raptr overlay problems, freezing in The Division (CrossFire), crashing in Rise of the Tomb Raider (DX 12), WattMan (CrossFire) issues, and H.264 P2P content streaming corruption.
DirectX 12 multi-GPU Frame Pacing
All GCN-enabled GPUs and AMD A8 APUs or higher with GCN now have multi-GPU frame pacing support to DirectX 12. In essence Frame Pacing provides more consistent, smooth gameplay. "In multi-GPU (mGPU) configurations, GPUs render alternating frames and push each frame to your screen. Each render can be created at various speeds causing differences in frame time," AMD explains. "With frame pacing enabled, frames are distributed evenly, i.e. with less variance between frames, creating liquid smooth gameplay".
AMD says that its recently implemented DX 12 Frame Pacing can have a positive impact on a number of games/apps currently available including Total War – Warhammer, Rise of the Tomb Raider, and the 3DMark Time Spy benchmark. I've reproduced the ROTR Frame Pacing comparison graph example below but AMD has published more on its blog for you to look over.