We saw the PowerColor Red Devil Radeon RX 480 8GB GDDR5 launched almost exactly a month ago. With its aggressive styling, triple fan cooler, 8-pin connector, and other design tweaks - it was obvious this could be one of the best performing RX 480 cards to come to market. Now PowerColor has released some firmware that will allow you to push this RED Devil even further...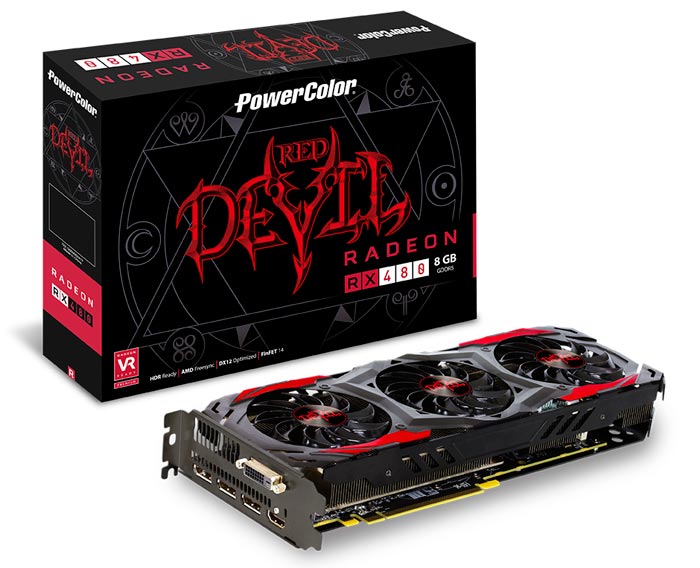 PowerColor has released what it calls an 'unlocked BIOS' for the RX 480 RED Devil. The 256KB BIOS file can be snagged either via the PowerColor DevilClub (sign in required) or straight from TechPowerUp.
The new BIOS file has been supplied as an optional download, rather than a recommended one, as it is only intended for power users intent on pushing their graphics cards to the absolute maximum. The new BIOs increases the card's power limits and removes a couple of other restrictions in the original BIOS, put there for safety/stability.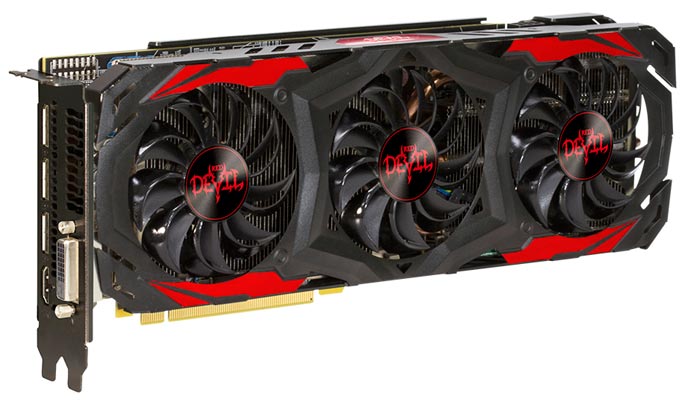 Using the 'unlocked BIOS' will likely present you with a card with greater power consumption, temperatures, and noise – but with some performance gains. Whether the gains are worth suffering the side effects is up to the end user. In its report on the new BIOS, TechPowerUp says that "PowerColor strongly recommends against using the modded card with FurMark as the company found that it will damage even non-overclocked cards with the new BIOS." So let that be a cautionary tale for you. PowerColor does not, however, state that using the new unlocked BIOS will affect your warranty.