AMD's next-gen graphics architecture, codenamed Polaris, will make its retail bow at mainstream prices. We know this because the range-topping RX 480 is set to debut from $199 for cards equipped with 4GB of memory and possibly $229 upwards for 8GB models. Other, cheaper cards will follow in due course.
Given the low-ish TDP on the RX 480 - 150W max, according to AMD - you might be thinking how the company's add-in card (AIC) partners will construct their RX 480 offerings ahead of the launch on June 29. We now have some insight through some pictures of the purported Sapphire RX 480 Nitro. Feast your peepers on these.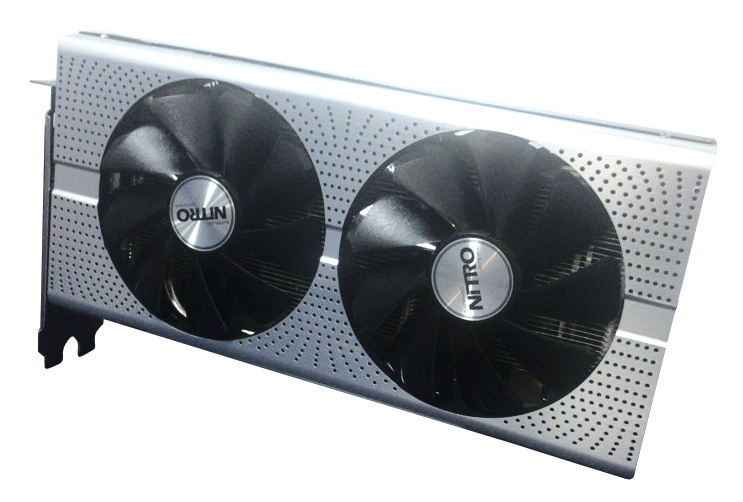 If true, the heastink design is a strong departure from what we have seen before from AMD's biggest graphics partner. The wraparound, perforated heatsink and thick-blade, 100mm fans look completely different to the current styling.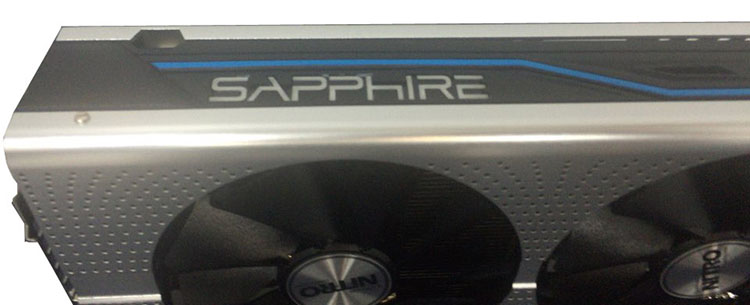 And this is what we mean by wraparound. Note the usual lack of CrossFire connectors - RX 480 must continue the tradition of doing it internally - and second BIOS switch we often see.

A side-on shot gives more away. It appears as if Sapphire uses the same small reference PCB that ends about three-quarters of the way along the card. The same six-pin connector is in evidence, too, though the Nitro uses what looks like a proper backplate for better heat dispersal.
We're quite taken with the new design. Would you be willing to part with £200 of your hard-earned for the RX 480 Nitro at this stage?