Sapphire Technology has released a new graphics card based upon AMD's R9 Fury. It is claimed that the Sapphire Nitro R9 Fury provides "the highest possible performance, quiet operation and exceptional overclocking capabilities," of any card based upon this GPU. The card features Sapphire's flagship cooling solution, the Tri-X semi-passive triple fan design.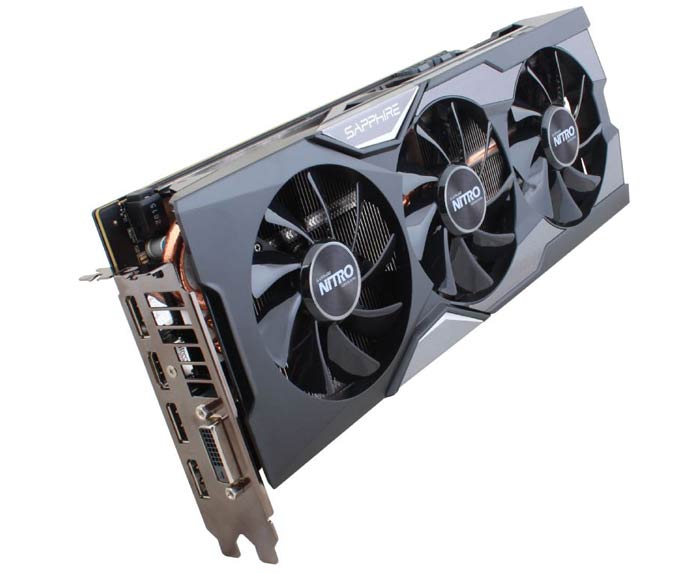 Out of the box, the triple-slot Nitro R9 Fury comes with a 5 per cent GPU overclock of 1050MHz. Sapphire claims that the 500MHz HBM memory, with 512GB/s bandwidth, doesn't require any default boosting, so it has left that untweaked. The Nitro R9 Fury is based upon Sapphire's longer non-reference PCB and has a backplate for protection and improved cooling efficiency.
Sapphire's Tri-X cooler is in place to keep the new Nitro ticking over. Its triple 90mm fans are controlled by Sapphire's second generation Intelligent Fan Control technology, or IFC II. As a semi-passive design all the fans can turn off, when not required, and "turn on one by one as conditions require".

An interesting blog post and 'review' of the new Sapphire Nitro R9 Fury has been put together by Sapphire itself. It tested the Nitro both for noise levels and overclocking, and pitted against an Nvidia GeForce GTX 980. Sapphire found it could OC its sample's GPU to 1200MHz via its own TriXX utility. The HBM memory could be clocked up to 550MHz.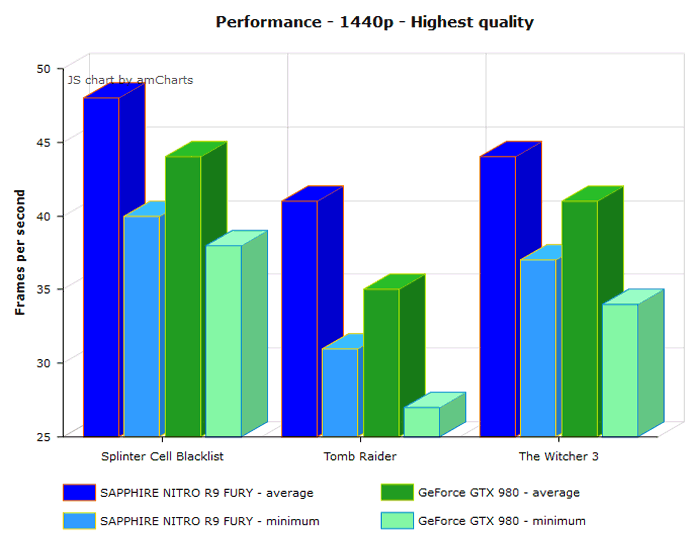 In comparisons to the GTX 980 Sapphire found that the GeForce has a slight advantage at 1080p but as the gaming resolutions were pumped up to 1440p and beyond the Nitro showed "its true potential," and took over with a convincing lead. All the while the Tri-X cooler kept the Fiji GPU "at very safe temperatures without making any disturbing noise," said the AMD AiB partner.
Sapphire's Nitro R9 Fury graphics card is available immediately at select etailers and retailers worldwide.