Evidence that AMD Polaris graphics equipped processors have shipped has turned up. According to import/export data collected by Zauba four such components, "PRINTED CIRCUIT BOARD ASSEMBLY FOR PERSONAL COMPUTER(VIDEO/ GRAPHICS CARD)," with part numbers beginning 102-C9... were shipped late last year and early this year. You can see at the link that the parts were shipped from Hong Kong to India.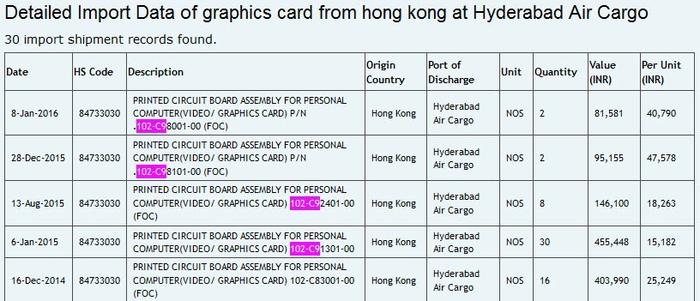 The above information was spotted by eagle eyed Overclock.net bulletin board member 'iLeakStuff' at the weekend. The code numbers revealed in the Zauba manifests show new generation parts/processors in use. As a reminder, AMD used part numbers 102-C8... for the Fiji GPU graphics cards, the Radeon 200 and 300 cards had part numbers 102-C6... and 102-C7... respectively.
Six months to go
We saw AMD's Fiji cards appear in this same shipping database about six months before official launch. If history repeats itself and AMD needs a similar amount of preparation time, for testing of its 14nm FinFET GPUs and various business activities before the official launch, we will see the first Polaris graphics cards launched around June. That puts the launch around the Computex Taipei show but it might organise an independent special event around that time. Such a calendar timescale tallies with what AMD RTG stated in its official Polaris architecture reveal.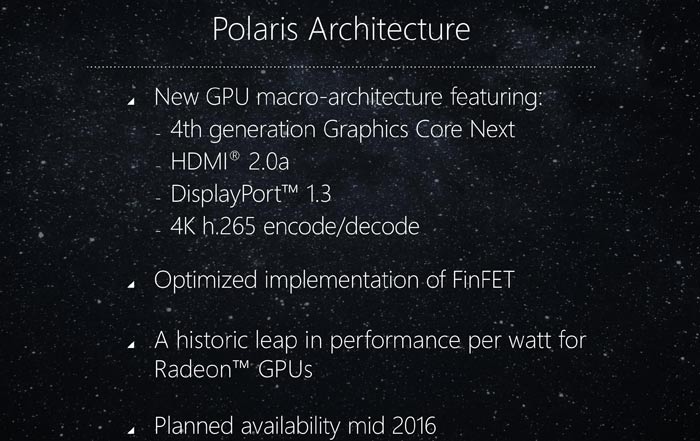 Polaris will deliver AMD's 4th generation Graphics Core Next (GCN) architecture, a next-generation display engine with support for HDMI 2.0a and DisplayPort 1.3, and next-generation multimedia features including 4K h.265 encoding and decoding. Users will benefit from "a remarkable generational jump in power efficiency", as demonstrated in the videos published by Gamer's Nexus and PCPerspective.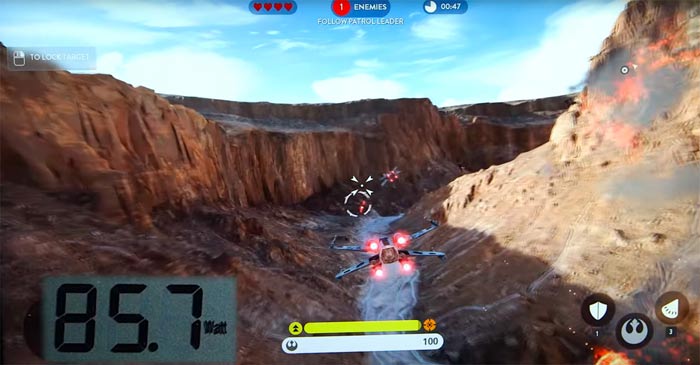 AMD is also working on getting the best out of 4K HDR capable monitors which use quantum dots and related colour gamut enhancement technology. Please see the video below.