Elite: Dangerous VR specs
Back in May Oculus first revealed what components should be in your PC to meet the recommended hardware spec to enjoy the "full Rift experience". However at the end of last week Frontier Developments revealed Elite: Dangerous minimum VR system specs considerably higher than those published by Oculus. To make the comparison simple I have tabulated both sets of specs below:
| | | |
| --- | --- | --- |
| | Oculus "full Rift experience" | Minimum VR spec For Elite: Dangerous |
| OS: | Windows 7 SP1 or newer | Windows 7/8/10 64 bit |
| Processor: | Intel i5-4590 equivalent or greater | Intel Core i7-3770K Quad Core CPU or better / AMD FX 4350 Quad Core CPU or better |
| Graphics: | Nvidia GTX 970 / AMD 290 equivalent or greater | Nvidia GTX 980 with 4GB or better |
| Memory: | 8GB RAM | 16GB RAM |
| Network: | | Broadband Internet Connection |
| Hard Drive: | | 8GB HDD space |
| I/O: | 2x USB 3.0 ports | |
Above you can see a noticeable jump in component spec to enjoy the 'minimum' VR experience in Elite: Dangerous. Most specs have been turned up a notch and the prices you will have to pay to create a new VR-ready system for Oculus experiences, as offered in Elite: Dangerous are significantly increased.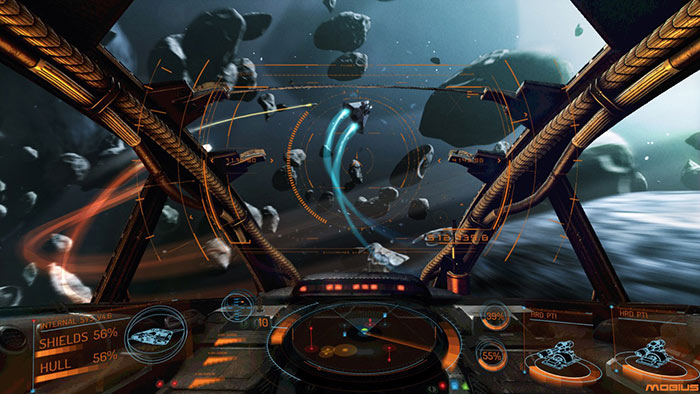 Another interesting spec comparison is afforded by taking a look at the minimum and recommended specs to play Elite: Dangerous on a traditional non-VR headset PC setup. Such players can get away with any Quad Core CPU (4 x 2GHz) and an Nvidia GTX 470 / ATI 7240HD or better according to the official Horizons beta store page. Frontier explains the difference in specs as it is "leading the way in cutting edge VR software development," and it thinks that the potent minimum VR specs are the minimum to "have a good experience on forthcoming consumer VR headsets".
DICE builds VR team
This weekend we heard that Swedish developers at DICE are constructing a "small & collaborative VR team in Frostbite here in Stockholm". VRFocus spotted the news as it saw DICE advertising for five key vacancies. This is a cautious first move considering the size of the market now. However EA bean counters must see it as a worthy investment, to get a small team with VR experience before VR takes off.
Google Cardboard Camera
Turning to cheap, accessible and mobile VR, Google has published a new app for Cardboard fans; the Cardboard Camera. This is a tool for any (compatible) Android device to take VR photos. Later you can re-live your photo locations, or you could choose to share them with others, with scenes viewable/audible in VR by anyone with a Cardboard compatible viewer.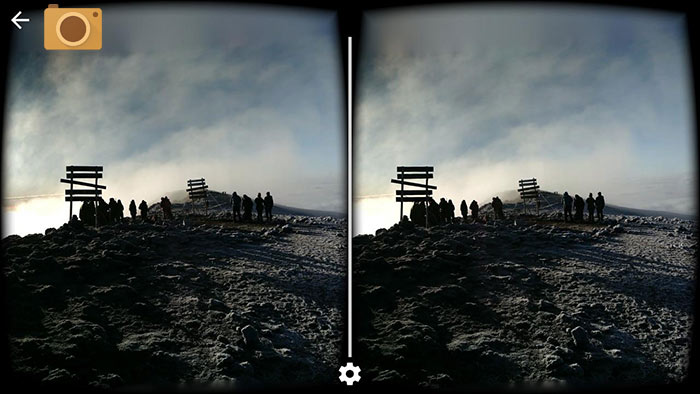 Cardboard Camera key features:
Take beautiful panoramic photos with depth and sound you can see and hear in VR.
Download and start capturing immediately. No sign-up or account required.
View photos in virtual reality using Google Cardboard.
All in all it looks like a fun app that might be worth trying out if you like to take and share holiday photos. Reviews of this recently released app are overwhelmingly positive.