According to Korean tech site Hardware Battle via VideoCardz, the long awaited AMD Radeon R9 380X will launch on 15th November, just 10 days from now. This newest member of the Radeon 300 Series is expected to come packing the full Tonga/Antigua GPU, with 2048 Stream Processors, plus 4GB GDDR5 memory and a 256-bit memory interface.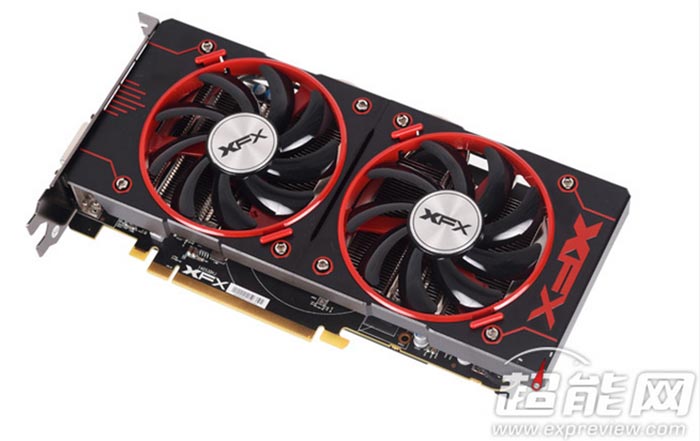 The Windows PC world hasn't seen a full Tonga GPU before, so this isn't a simple re-badge/label of an old graphics card. However this GPU configuration was previously featured in some Apple iMac models, described as an R9 M295X at the time.
Videocardz has put together an interesting comparative chart with the supposedly imminent AMD Radeon R9 380X compared to the Mac-only R9 M295X, the R9 380 and the R9 285. I've embedded a screenshot of that, for your convenience, below.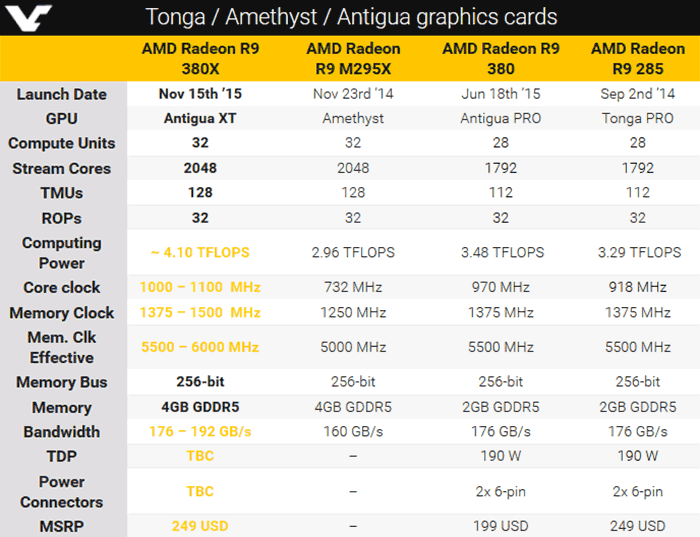 The as yet to be 'confirmed' specs are highlighted in yellow, basically that includes the clocks of the memory and GPU core and thus its associated bandwidth. Pricing at launch is expected to be around $250. While AMD launches this product on the 15th, partner cards are said to be lined up for a 19th November launch, says the Korean source.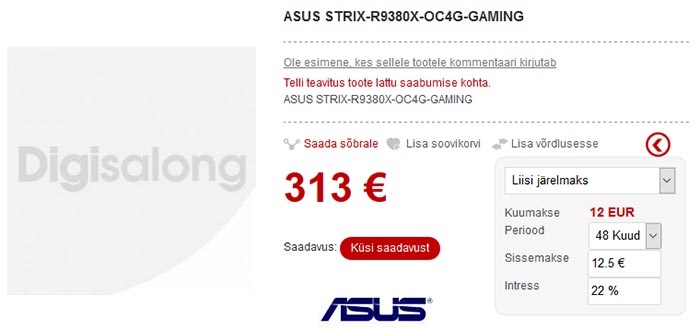 The story of the AMD Radeon R9 380X is pretty interesting as early this year this codename was supposedly used for a next gen graphics card that packed HBM. A slightly earlier report referred to the R9 380X GPU as the "largest in 'King of the hill' line of products". However AMD created the Fury range, rather than use upper 300 echelon numbers for its HBM equipped graphics cards. Just over a month ago we saw pictures of an XFX Double Dissipation AMD Radeon R9 380X published with a smattering of specs very similar to those VideoCardz has quoted for the R9 380X today.