AMD's Radeon R9 Nano is already a rather fetching looking compact graphics card, in its classic black and red livery. Most PC enthusiasts would be happy to have one visible through their Perspex or smoked toughened glass chassis windows, despite its logo not lighting up like it does on its bigger brothers. But what if you are readying a new snow and ice themed PC build as winter approaches? Don't worry, ASUS has got you covered.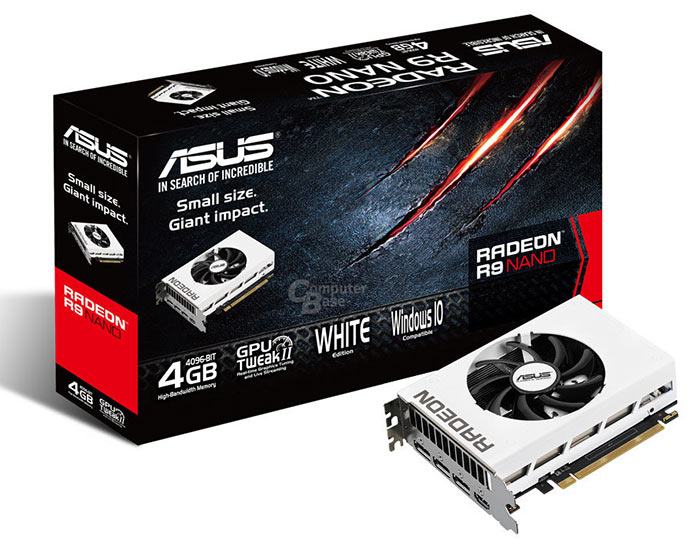 According to ComputerBase (via PCPer), ASUS will be marketing this first 'custom' edition of the AMD Radeon R9 Nano graphics card. It is perhaps unfortunate that ASUS hasn't gone the whole hog with a complementary coloured PCB. We don't get to see round the back of this card in the ComputerBase images, so we also don't know if there is any kind of coloured backplate installed.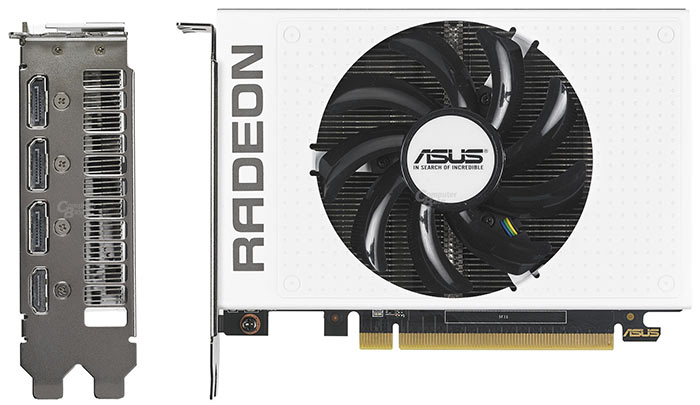 PCPer explains that when building computer components which can get close to other warm/hot components manufacturers can't use any old plastic. It says that manufacturing white parts that stay white in such conditions is a difficult process.
As winter is fast approaching, there could be many that are keen to get hold of this ASUS AMD R9 Nano White Edition. According to the original report it should start to become available by the end of November. With any kind of product 'rarity' pricing is usually at a premium but it shouldn't really cost much more than the standard Nano, seeing as the rest of the spec is the same and even the PCB colour seems not to have been customised.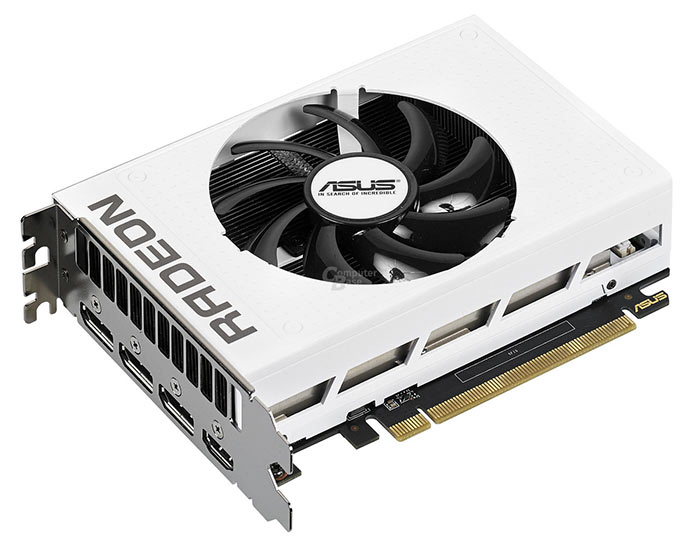 If your interest is aroused by this White Edition R9 Nano, why not look back over the full HEXUS review of the original black and red graphics card? Tarinder went as far as calling it the "small-form-factor king" and the card won a HEXUS Innovation Award.