Chinese language tech site EXPreview has published a series of pictures and some rough spec details of an XFX branded Radeon R9 380X graphics card. The site's 'informed sources' says that the graphics card is already in mass production and an insider sent along some photos of the XFX sample as proof.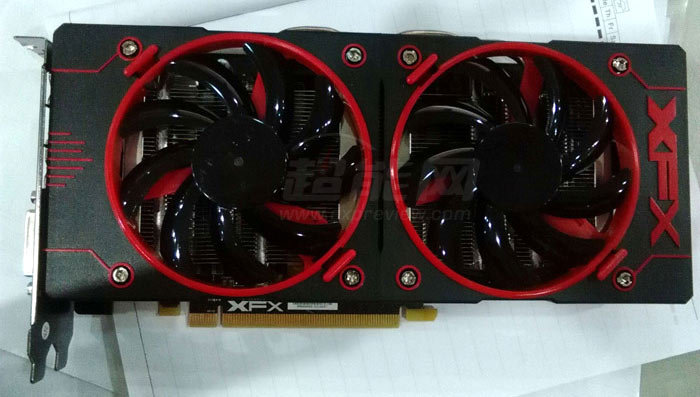 Looking at the leaked graphics card sample on the surface, to begin with, we can see that this particular XFX model is probably going to be part of the firm's large 'Double Dissipation' range. You can see this particular card features a new red active cooler circumference design with twin fans that are easily removable, with a squeeze of a pair of clips, for fluff and dust extraction. Beneath the 100mm fans is a large aluminium fin cooler section aided and abetted by four 8mm heat pipes.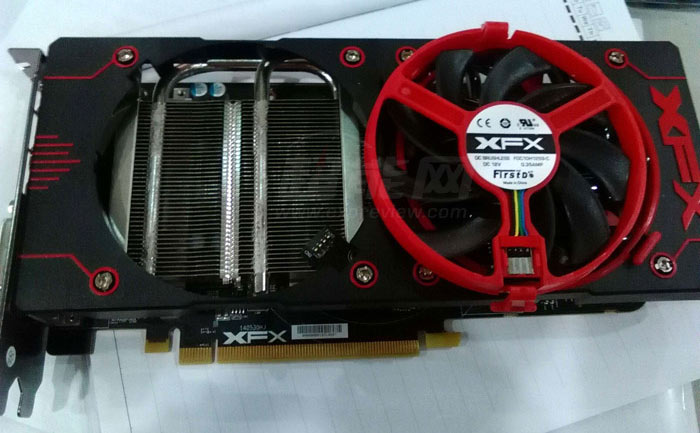 As for the AMD Radeon R9 380X tech specs, EXPreview hasn't got the full details from its source so has had to speculate. It is thought that this as yet unannounced card will sit somewhere between the specs of the previous generation equivalent (R9 280X), and the full Tonga specification of 2,048 stream processors across 32 compute units, 128 TMUs, 32 ROPs, with a 384-bit wide GDDR5 memory interface.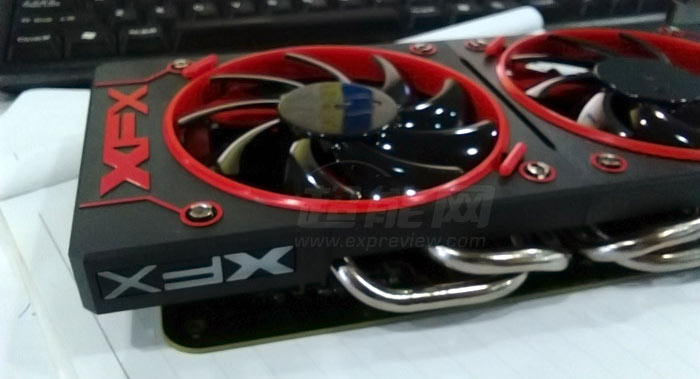 Of course this is a card built to a price and to fill a gap in the market, just as AMD attempted with the launch of the Radeon R9 370X graphics card a fortnight ago. With mass production supposedly going on right now we shouldn't have to wait too long for an official announcement, specs and prices of the XFX and other brand Radeon R9 380X cards.